Latest Actos Trial News: Doctor Substantiates Cancer Link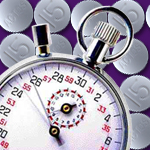 There are currently more than 3,000 claimants who have filed an Actos bladder cancer lawsuit against Takeda Pharmaceuticals, and the first to go to trial is being heard by a Los Angeles jury. In the latest Actos trial news, a doctor took the stand and testified about the plaintiff, Jack Cooper, and the effects of his exposure to Actos.
Actos (pioglitazone), is an oral diabetes medication that was widely hailed for its ability to control blood sugar levels. However, since its launch in 1999, its manufacturer has faced thousands of lawsuits from plaintiffs that claim a causative link between the drug and serious side effects, including bladder cancer and congestive heart failure.
Doctor strengthens Actos bladder cancer lawsuit allegations
On March 26, 2013, Dr. Norm Smith took the stand. Dr. Smith is an associate professor of surgery and urology at the University of Chicago Medical Center. Dr. Smith testified regarding the plaintiff's medical history, noting that Cooper had a history of cigarette smoking, but quit in the 1970's. This point was raised because smoking is a risk factor for bladder cancer. Although a recurrence of smoking in the 1990's was noted upon cross-examination, Dr. Smith noted that in his professional opinion, the risk for bladder cancer with smoking decreases substantially over time.
Dr. Smith went on to testify that in his opinion, the diagnosis of bladder cancer in the plaintiff was directly linked to his use of Actos. Jack Cooper had taken the medication from 2006 to 2011, which equaled an estimated 55,000 mg of the drug, according to Dr. Smith.
Jack Cooper, who was diagnosed with bladder cancer in 2011, has been given two to eight months to live. His dire prognosis is the reason why this Actos bladder cancer lawsuit is the first to go to trial against Takeda.
Actos trial news: previous witness testimony
Jurors in this trial had previously heard from Howard Greenberg, a clinical pharmacologist. In early March, Greenberg took the stand to discuss emails from 2005 regarding Actos product regulations in the U.S. and Europe. According to this witness, the stance of high-ranking executives at Takeda was that "the product came first" instead of patient safety.
When questioned, Greenberg detailed an August 2005 email from one Takeda executive, Kiyoshi Kitazawa, who had expressed his concerns that regulators might require Actos to carry a warning label for bladder cancer.
Actos lawyer alleges failure to warn
Jack Cooper's complaint is not the only Actos bladder cancer lawsuit to allege that the company brushed off concerns over patient safety. Thousands of other cases contend that the company failed to adequately warn patients and doctors about the possible risks of bladder cancer and other life-threatening side effects. It has been alleged that in 2003, the company decided not to include bladder cancer on the warning label after questioning doctors about whether they would be less likely to prescribe the drug if such a label were included.
The reports of adverse events prompted the FDA to take a closer look at Actos. In 2011, the FDA required Takeda to add a warning label to the Actos products being sold in the U.S. The label warned patients that taking Actos for upwards of a year could raise the risk of bladder cancer.