New Yaz Lawsuit Filed By Five Women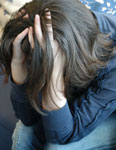 On March 19, 2013, a new Yaz lawsuit was filed by five women who joined together after they allegedly sustained severe side effects from the Bayer manufactured oral contraceptives Yaz, Yasmin and the generic version of the drug Ocella. The case was filed in the Superior Court of the State of California.
The women request compensation via jury verdict or settlements for their injuries. They allege that they lost wages, had a diminished capacity to earn, and emotional suffering in the present and future. They bring counts of fraud, negligent misrepresentation, negligence, manufacturing defect, failure to warn, and deceit by concealment.
Yaz and Yasmin use a new type of progestin
The plaintiffs assert that the fourth generation progestin dospirenone works in a different way than the types of progestin that was used in older birth control medications.
Drospirenone can result in hyperkalemia which can come from elevated levels of potassium in the bloodstream. This condition can result in problems with gallbladder, heart rhythm, and kidneys. If there is a disturbance in heart rhythm, it can lead to blood moving more slowly through the heart, increasing the danger of blood clots which can end with stroke, pulmonary embolism, and heart attack.
Studies have been referenced in the lawsuit including the British Medical Journal as long ago as 2002. It was recommended by the Dutch College of General Practitioners that patients select alternative types of birth control medications because of the forty cases of blood clots in women who took Yasmin and Yaz.
Plaintiffs come from across the nation
In the California filing, the five women live in various parts of the country. Each claim to have suffered from injuries due to their use of these birth control drugs.
• Dawn Meadows lives in Indiana and allegedly sustained deep vein thrombosis (DVT) and other problems.
• Suzanne Landry-Harmon lives in Louisiana and states that she suffered from DVT and other issues.
• Marla Hoffman lives in Ohio and allegedly suffered from DVT and other issues.
• Gabrielle Dean lives in Colorado and claims to have sustained DVT and health problems that required her to be monitored and treated.
• Roxanne Campbell lives in Florida and states that she had a venous thromboembolism and issues that required her to be monitored and treated.
Published studies indicate dangers of Yaz and Yasmin
DVT is a frequently referenced side effect in lawsuits related to Yaz and Yasmin. This happens when a blood clot forms and breaks off to travel and lodge in another organ such as the heart, lungs or brain. This can cause a heart attack, pulmonary embolism (PE), stroke and even kill the individual.
A Canadian Medical Association Journal report published in 2011 asserts that using birth control drugs with drospirenone was connected to a higher rate of DVT and PE. Also in 2011, the British Medical Journal said that these oral contraceptives double a woman's risk of blood clots in comparison to those who took older contraceptives.