Two Women File New Yaz Side Effects Lawsuit in California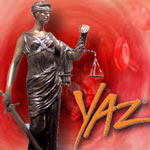 A new Yaz lawsuit was filed on April 2, 2013, alleging the Bayer manufactured oral contraception led to dangerous side effects that threatened the lives of the plaintiffs. Also named in the lawsuit were McKesson Corporation and Berlex Laboratories. These companies, as well as Bayer, are accused of marketing, manufacturing, and developing a dangerous product.
This lawsuit was brought by the attorney representing plaintiffs Jessica Carlton and Tara McLaney Stanley in the Superior Court of California in San Francisco. Carlton is a Georgia resident; Stanley resides in Alabama. California is the jurisdiction of this case due to the defendants conducting business there.
The case claims that the manufacturers committed deceit by concealment by withholding the possible dangers of the COCs (combined oral contraceptives) from the plaintiffs and their medical providers. Simultaneously, the defendants were conducting an aggressive campaign to market these drugs deceptively. The plaintiffs bring counts of manufacturing defect, negligence, fraud, and failure to warn. They seek compensation for lost wages, medical costs, and punitive damages.
Plaintiffs claim COCs lead to deep vein thrombosis
The COCs are sold under the names Yasmin, Yaz, Ocella, and Beyaz. The plaintiffs state that they were prescribed these drugs and used them as directed by their doctors. Both subsequently received a diagnosis of deep vein thrombosis (DVT). This can be a fatal issue and has been connected to fourth generation medications like Yaz and Yasmin. This happens when a blood clot forms, most often in the legs. If this happens, symptoms might be: discoloration of the skin; warmth in the area; pain; and swelling in the affected limb.
This case asserts that DVT might lead to other health problems. For example, if a blood clot comes loose from its area of origination, it can move to the lungs and cause a pulmonary embolism (PE). This blocks blood from flowing and can kill the person. Symptoms for PE can be: weakened pulse; fainting or dizziness; rapid/irregular heartbeat; wheezing; feeling short of breath; coughing with a discharge of blood; pain in the chest.
Bayer has paid over $1 billion in settlements
People have chosen to file Yaz lawsuits claiming they suffered injuries as a result of blood clots. Over $1 billion in settlement money has been paid out by Bayer to compensate people who suffered from PE after taking these contraceptives. In addition to DVT and PE, other side effects affecting the gallbladder have been reported. People who had this side effect have received settlements of up to $24 million. Other reported side effects have been: cerebral hemorrhage; hypertension; blindness; heart attacks; diagnosis of breast cancer; diagnosis of liver cancer; and strokes.
COC pills are different from prior kinds of birth control medications because they have a new progestin called drospirenone. Because of this progestin, plaintiffs claim that these pills threaten the health of its users in an unreasonable and unique way.
Over 50 deaths linked COCs reported between 2004 and 2008
The FDA has received many reports of problems with these birth control pills. Between 2004 and 2008, over 50 reported deaths occurred allegedly as a result of taking COC products with some of the people being as young as 17-years-old. The cause of death in these individuals ranged from PE, stroke, cardiac arrest and associated complications.