FDA May Cut Lengthy Drug Side Effect Warnings in TV Ads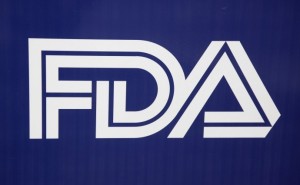 The rambling, sometimes comical list of drug side effects in TV commercials may soon be a thing of the past, as the FDA begins a new study to determine the impact of such direct-to-consumer ads. Health regulators are concerned that the list, which often names ten to fifteen possible side effects in rapid succession — ranging from insomnia and nightmares to dry mouth and gastrointestinal upset – may actually confuse consumers and reduce the gravity of more serious health complications associated with dangerous prescription drugs.
In 2012, the pharmaceutical industry paid some $3.1 billion on direct-to-consumer advertising, according to the Pew Charitable Trusts. At present, television commercials touting the latest and greatest cure-all for arthritis, erectile dysfunction, diabetes and high blood pressure, among tons of other common ailments, must disclose all possible side effects.
These excessive lists, which have been prime fodder for entertaining parodies on Saturday Night Live, minimize the drugs' more severe risks, says the FDA.
Consumers may be overlooking side effects of dangerous drugs
In an Internet-driven society noted for a collectively short attention span, viewers may be simply tuning out from these protracted ads, worries the agency. Ample research indicates that many consumers, particularly those 50 and older, pay little attention to drug warning labels.
"Our hypothesis is that, relative to inclusion of the full major statement, providing limited risk information along with the disclosure about additional risks will promote improved consumer perception and understanding of serious and actionable drug risks," said the FDA on February 14.
The agency is planning to survey 15,000 participants (all 18 or older and non-healthcare workers) online about TV ads that contain varying series of drug side effect lists, and then determine their understanding of risk.
Health regulators say that one solution is to state only risks that are "serious and actionable." If this route were adopted, television commercials would disclose that the list of side effects was not imparted in full and encourage patients to speak with their doctor and review drug warning labels carefully.
FDA worried that TV ads do not impart drug risk info
The FDA is also concerned that direct-to-consumer (DTC) ads do not include enough risk information and may omit important information.  As an example, those men who are plagued by Propecia side effects may argue that risks of chronic sexual dysfunction were virtually non-existent in Merck's commercials.
Recent research conducted by University of Wisconsin and Dartmouth University supports the FDA's assumption, as study authors found that "potentially misleading claims are prevalent throughout consumer-targeted prescription and nonprescription drug advertising on television."  Specifically, 57 percent of DTC efforts were found to be misleading.
It remains to be seen whether such an overhaul will have a true impact on how the public perceives inherent risks and benefits of prescription medications. With thousands of drug lawsuits pending against Big Pharma players like Pfizer, Merck and Bayer, any changes that will more effectively communicate a product's latent dangers will likely be welcomed by consumers.