Stryker Rejuvenate Hip Settlements on the Rise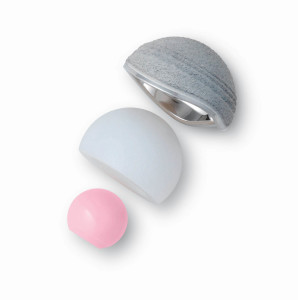 Stryker Rejuvenate hip settlements are likely to continue as the more than 1,500 lawsuits draw nearer to trial. About 954 cases have been filed in the New Jersey state court, which is where the hip manufacturer is based. Approximately 600 lawsuits were filed in federal court and have subsequently been consolidated under MDL (multi district litigation) in Minnesota.
The MDL was formed to streamline pretrial hearings and proceedings. Unlike class-action suits, each case will transfer back to the court where they were originally filed for a separate trial unless settlements are reached.
As part of the MDL proceedings, United States District Judge Brian Martinotti has issued a string of case management orders, which include a mediation program. Of the ten complaints chosen, "the only mediated Phase I matter that had not resolved, has settled," according to the latest case management order.
The parties are still in the process of choosing the plaintiffs for phase II of mediation; however, "two of the Phase II matters have completed mediation and both have resolved," the order further states.
The Stryker Rejuvenate hip lawsuits stem from problems with the artificial device that ultimately led to a voluntary FDA recall.
Stryker Rejuvenate hip recall
In July 2012, the company initiated a voluntary Stryker hip recall.
"While modular-neck stems provide surgeons with an option to correct certain aspects of a patient's anatomy and hip biomechanics, given the potential risks associated with fretting and corrosion at the modular neck junction, Stryker Orthopaedics decided to take this voluntary action. Following this action, we will work with the medical community to better understand this matter as we continue to evaluate the data," the Vice President and General Manager of Hip Reconstruction Stuart Simpon stated.
The FDA further explained in the recall notice, "Stryker has notified healthcare professionals and regulatory bodies of this voluntary recall. Patients who received a Rejuvenate Modular or ABG II modular-neck stem are encouraged to contact their surgeon. Patients uncertain if they have one of these products implanted should contact their surgeon or consult their medical records."
Revision surgeries on the rise since recall
One doctor in Boynton Beach, Florida, had performed revision surgery for the Rejuvenate hip 100 times within the past year, as of March 2013. "He expects to take out at least 100 more before he's finished," reported the Palm Beach Post.
"For more than two years, Zann said he installed the now-recalled Stryker Rejuvenate and ABGII modular hip systems, believing he was using the best possible medical device. In all, he implanted 400 of the joints. Since then, he has watched with growing alarm as the patients, one by one, young and old, are developing measurable metal contamination on blood tests, and painful, fluid-filled tumors around their artificial joints," added the Palm Beach Post reporter.
It is estimated that more than 20,000 Rejuvenate hip implant surgeries have been performed in the United States, bringing the total to approximately 30,000 worldwide. Stryker issued an advisory to its investors predicting the liability associated with the prosthetic device to cost between $190 million and $390 million.
One plaintiff's attorney stated, "We have some doctors who believe the revision rate will be 70, 80, 90 percent."
For doctors like Robert Zann, the impact of the rising hip revision surgeries is taking its toll. "We are exhausted right now. This is wearing us down. This is really wearing us down," Zann said. "This has been the worst year of my life. I'm so frustrated I can't tell you."