Study Links Increased Risk of Premature Birth to Antidepressant Use during Pregnancy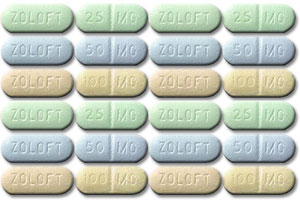 Researchers from Brigham and Women's Hospital have just released new findings that show that pregnant women who use antidepressants during their second and third trimester are more likely to go into early labor and deliver prematurely than pregnant women who do not use antidepressants.
The study, published in late March in the medical journal PLosOne, reviewed reports from multiple medical databases and forty-one papers on the subject of pregnancy and antidepressant use before releasing the data.
The fact that pregnancies are not going to full term because of antidepressant use is concerning in that infants who are born prematurely suffer from higher mortality rates and are faced with a stronger chance of experiencing significant health issues than full term infants.  The study did note that there was a particularly high rate of premature deliveries when the antidepressants were used in the third trimester.
The study did not specify any particular antidepressant brand, but there has been significant research done on the general class of SSRI antidepressants such as Effexor, Paxil, and Zoloft and their link to serious health issues for infants exposed to the medication before birth.
Zoloft pregnancy side effects well documented; lawsuits climb
Although Zoloft has been prescribed for use by tens of millions of individuals, the use of Zoloft by pregnant women has been linked to serious life-threatening birth defects including spina bifida, abdominal defects, cranial defects, and other serious physical malformations.
In November 2006, the FDA issued a warning that pregnant users of Zoloft and other SSRI antidepressants after the 20th week of pregnancy were six times more likely to give birth to infants with persistent pulmonary hypertension (PPHN). During pregnancy, a baby's blood circulates differently while in the uterus.  With PPHN, the baby does not change over from fetal to normal newborn circulation. Blood is forced away from the lungs due to high blood pressure in the arteries that go to the lungs, which in turn decreases the infant's supply of oxygen.
PPHN can cause a disturbing array of serious side effects such as meconium aspiration, where fetal bowel movements are inhaled into the lungs before birth, and congenital disorders resulting in underdeveloped lungs and congenital heart disease.
There are currently over six hundred Zoloft pregnancy side effects lawsuits with the majority of suits centralized before US District Judge Cynthia Rufe in the Eastern District of Pennsylvania multidistrict litigation (MDL) which was formed to consolidate lawsuits with similar allegations before a single federal judge. The common allegation is that Pfizer, the drug manufacturer, failed to provide adequate warning of the side effects associated with Zoloft use during pregnancy.
Canadian study finds increased risk of miscarriage among Effexor side effects
Effexor, or its clinical name, Venlafaxine HCL, is another antidepressant in the class of drugs known as SSRI's, or selective serotonin and norepinephrine reuptake inhibitors.  Like Zoloft, it is used in the treatment of major depressive disorder, anxiety, social anxiety and panic disorder. The Canadian Medical Association Journal (CMAJ) published a study suggesting that pregnant women who take Effexor may be at a higher risk of miscarriage. It suggested that the drug should only be taken by pregnant women if absolutely necessary.
Drugs.com says Effexor may be harmful to an unborn baby and may cause problems in a newborn if the mother takes it during the third trimester.