Mounting Number of Benicar Lawsuits Filed Over Severe GI Problems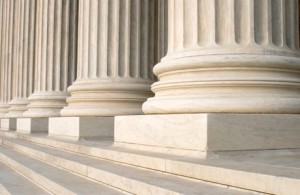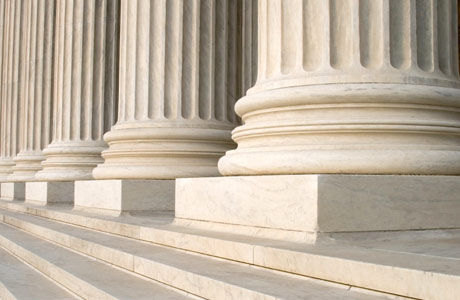 Drug maker Daiichi Sankyo is named defendant in a growing number of Benicar lawsuits brought by individuals who say they were inadequately warned about the blood pressure medication's severe gastrointestinal side effects.
GI problems blamed on Benicar include chronic diarrhea, dramatic weight loss, intestinal damage and persistent vomiting. Plaintiffs argue that the drug is defective and unreasonably dangerous and that Daiichi Sankyo failed in its obligation to sufficiently test for and warn about all Benicar risks.
In 2012 alone, more than 11 million prescriptions were written for Benicar (olmesartan medoxomil), which was cleared for sale by the FDA in 2002.
Severe GI side effects prompt an FDA warning
Litigation over Benicar side effects has gathered momentum following a 2013 FDA warning based on a clear link between olmesartan and sprue-like enteropathy – a rare condition marked by severe, chronic diarrhea and considerable weight loss.
The FDA safety communication cautioned consumers and medical professionals that:
"The enteropathy may develop months to years after starting olmesartan, and sometimes requires hospitalization .If patients taking olmesartan develop these symptoms and no other cause is found, the drug should be discontinued, and therapy with another antihypertensive started. Discontinuation of olmesartan has resulted in clinical improvement of sprue-like enteropathy symptoms in all patients."
The association between Benicar and serious GI issues was initially highlighted by researchers at Mayo Clinic who observed some 22 olmesartan patients between 2008 and 2010 that reported symptoms indicating Celiac disease, but were later tied to sprue-like enteropathy. These patients suffered persistent diarrhea, poor absorption of nutrients and major weight loss – and the majority required hospitalization.
In most situations, symptoms of sprue-like enteropathy resolve once Benicar is stopped. However, some patients may experience villous atrophy, a type of permanent damage to the inner lining of the intestinal wall. This may leave individuals at greater risk for malnourishment and dehydration and other permanent damage, alleges those who have filed suit.
Benicar is one of eight angiotensin II receptor blocker (ARB) drugs marketed today in the United States for the treatment of high blood pressure – a condition that plagues millions of Americans.
Benicar lawsuits pending in state and federal court
The New Jersey Law Journal reports escalating products liability litigation against Benicar's manufacturer, with nine complaints filed in the NJ Superior Court within the last two months alone. Also listed as defendant in some of the suits is Forest Research Institute — Daiichi Sankyo's U.S. subsidiary, which has headquarters in Parsippany, NJ.
A handful of these cases were transferred to district court, but were moved back to state court, where they will join mass tort proceedings under the guidance of Judge Carol Higbee.
One of the most recent Benicar lawsuits filed in NJ state court was filed by a resident of Dallas, Texas, who argues that she has suffered physical injuries and emotional distress from taking the drug. Allegations state that after experiencing nausea, vomiting, severe weight loss and dehydration, she was rushed to the ER and now needs daily medical monitoring of her condition.
Causes of action in her suit include:
Fraud
Breach of express warranty
Breach of implied warranty
Negligent infliction of emotional distress
Loss of consortium
Unjust enrichment
Civil conspiracy
In addition to state litigation, at least one other case has been filed in Louisiana district court. Legal analysts speculate that this first wave of Benicar cases is just "the tip of the iceberg," as thousands more are likely to follow.