New Research on Benicar and Sprue-Like Enteropathy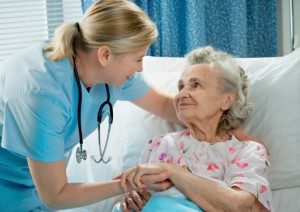 New research examining the side effects of Benicar (olmesartan medoxomil) may help support allegations that the drug can cause serious gastrointestinal problems and symptoms that mimic celiac disease.
The study referenced data from the FDA as well as prior research on olmesartan and sprue-like symptoms.
"There is growing evidence supporting the association between olmesartan and sprue-like symptoms; however, further research is warranted," the authors conclude, adding that doctors should be aware that such symptoms may prove life-threatening in nature.
About Benicar side effects
Manufactured by Daiichi Sankyo, Benicar is an angiotensin II receptor blocker (ARB) used to treat patients with hypertension, either alone or in conjunction with other antihypertensive agents. The medication was cleared for sale by the FDA in 2002. By lowering blood pressure to normal levels, Benicar patients may be at less risk for strokes, myocardial infarctions and fatal cardiovascular events. According to product labeling, potential Benicar side effects may include dizziness, nausea and upper respiratory tract infections caused by excess uric acid in the blood.
However, numerous patients have complained of much more serious health reactions such as chronic diarrhea, drastic weight loss and gastrointestinal upset. All of these symptoms are suggestive of celiac disease, which is marked by intolerance to gluten proteins found in most wheat, oat and barley products.
Study looks at Benicar use and celiac disease-like symptoms
In this recent study entitled "A Review of Current Evidence of Olmesartan Medoxomil Mimicking Symptoms of Celiac Disease," researchers at Wegman's School of Pharmacy at St. John Fisher College found a causal link between Benicar exposure and symptoms that look like celiac disease.
Researchers analyzed 22 cases where patients presented with what doctors assumed was celiac disease. In all 22 cases, the patients' gastrointestinal problems improved after discontinuing Benicar. The paper also cited additional research on side effects of olmesartan medoxomil, in which scientists examined patients with seronegative villous atrophy from the Celiac Disease Center, finding that Benicar use accounted for 22% of previously unclassified sprue-like enteropathy cases.
Villous atrophy may cause a patient to suffer from chronic malnourishment, dehydration and malabsorbtion of nutrients, resulting in dramatic weight loss over a short period of time. And in more advanced cases, this side effect can prove fatal.
Just last year, the FDA warned about Benicar and intestinal problems, stating that the drug was known to cause severe and chronic diarrhea, resulting in significant weight loss. Health regulators cautioned that sprue-like enteropathy symptoms can occur within months or years after taking the drug, and sometimes resulted in hospitalization. On the bright side, clinical improvement of these symptoms was observed in all Benicar patients once the medication was stopped.
Increase in Benicar litigation
As the FDA continues to evaluate the safety and latent risks of Benicar, and more attention has been brought to the drug's adverse side effects, some patients are taking legal action against Daiichi Sankyo and its distributor Forest Laboratories.
Those who suffered from severe diarrhea, intestinal inflammation, malnutrition, vomiting, rapid weight loss and other symptoms similar of celiac disease after taking olmesartan medoxomil may have a right to monetary damages.
Litigation has already been filed in New Jersey state court, site of Daiichi Sankyo's U.S. headquarters. Plaintiffs are seeking compensation for all related medical costs, pain and suffering, lost income and other damages. Product liability attorneys will determine appropriate causes of action in a Benicar lawsuit, such as strict product liability, failure to warn, breach of implied or express warranty, negligence, defective design and fraud.