FDA Finalizes Guidelines for Medical Device Tracking System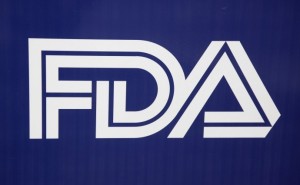 Dangerous and potentially defective medical devices continue to injure thousands of unsuspecting Americans each year. Faulty or poorly designed knee and hip replacements as well as transvaginal mesh implants have been tied to debilitating health problems, and spurred a wave of products liability litigation across the nation.
Now, patients and the medical community have a new tool to more effectively monitor the safety of medical devices – a system that may prove invaluable to those who have suffered hip replacement complications and adverse reactions to other devices designed to improve and enhance lives.
On June 27, the FDA released comprehensive guidance information for its Global Unique Device Identification Database (GUDID) – a medical device labeling and tracking system.
Final Global Unique Device Identification Database guidelines
The new guidelines are intended to provide the technical how-to for the Global Unique Device Identification Database (GUDID), including info on the role of each component within the GUDID system, how to register medical devices, edit device submissions and how to retrieve device information. Using the unique UDI (device identification system ), manufacturers of hip replacements and other everyday medical devices must include device and production identifiers to most of their products.
Health regulators designed the UDI tracking system "to reduce medical errors, and will allow FDA, the healthcare community, and industry to more rapidly review and assess adverse event reports, (and) identify problems relating to a particular device…"
After all manufacturers are fully compliant with the system, doctors will be able to scan a medical device before implanting it in a patient. The information retrieved will tell them if the device has been discontinued by the manufacturer or recalled, and give other key details such as package type, components and status.
September 24 is the first compliance deadline for most class III medical devices, including metal-on-metal hip implants, according to the federal agency. Most class II devices have until September 2015 to comply with the ID and labeling requirements, and all remaining class II devices must be compliant by 2016.
The unique system utilizes a two-pronged approach, entailing both a bar code for device scanning as well as text that can be seen by the naked eye. The FDA says that manufacturers can apply for an exception if an alternative ID method gives "a more accurate, precise, or rapid device identification."
With final Global Unique Device Identification Database (GUDID) guidelines now published by the FDA for its own staff and those within the healthcare industry, manufacturers have detailed instructions on how to create an account, edit submissions and register a device and/or packages.
Better tracking of hip replacement complications
Artificial joint replacements make up a large portion of the medical device market, with thousands of patients receiving components manufactured by companies like Zimmer, Biomet, DePuy and Stryker Orthopaedics.
Over the past few years, several hip implant systems have been recalled due to disproportionately high failure rates and complications such as dislocation, metallosis, nerve damage, bone loss, infection and lack of proper in-growth.  These medical devices entered the stream of commerce via the FDA's 510(k) "fast track" process, enabling them to bypass stringent tests for safety and efficacy.
Notable hip replacement recalls include:
Stryker recall for the Rejuvenate and ABG II hip system
ASR XL Acetabular metal-on-metal hip device recalled by DePuy
Hopefully, the addition of new guidelines for the Global Unique Device Identification Database (GUDID) will help surgeons better monitor the rate of complications, recalls and problems with medical devices, thus reducing the risk of injury to the patient, regardless of what kind of product they receive.