Study Offers Insight Into Seriousness of Xarelto Brain Bleeds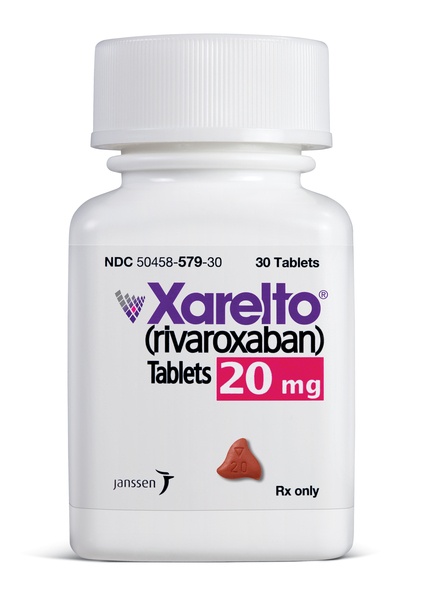 Pennsylvania researchers recently published a study that emphasizes the dangers of excessive bleeding associated with anticoagulants.
The search for a cure for Xarelto brain bleeds and bleeding events caused by other similar-acting blood thinners has kept researchers busy since Pradaxa entered the market in late 2010. The makers of Xarelto and Pradaxa are now facing thousands of lawsuits across the country based on excessive bleeding injuries.
Bleeding events a known risk with anticoagulants
Bleeding injuries are an inherent and calculated risk with anti-coagulant use. Because the drugs are designed to thin the blood to prevent blood clots, a certain amount of unwanted bleeding is expected. But with traditional blood thinners like warfarin (Coumadin), bleeding could be stopped. With the new generation of blood thinners like Xarelto, there is no antidote to reverse dangerous bleeding.
Warfarin has been FDA-approved for 60 years but it is difficult to administer. The dosing varies from person to person and depends on many factors such as diet and age. Warfarin works by slowing down how quickly the body produced vitamin K, which in turn slows down the formation of blood clots.
Patients taking warfarin need to be monitored regularly to check their vitamin K levels and they need to watch their diets because certain foods can affect levels of the vitamin and interfere with the drug. Xarelto, Pradaxa, Eliquis, and other drugs in a newer wave of oral blood thinners quickly gained popularity after being advertised as safer. Manufacturers claimed that they require less monitoring than older generations of blood thinners.
Researchers examine blood thinner reversal agents
The Pennsylvania study looked at patients receiving blood thinners who experienced any sort of intracranial hemorrhage and the effectiveness of common reversal methods. More specifically, it examined several therapies used to counteract a brain bleed related to anticoagulants, including fresh frozen plasma and vitamin K shots. According to the study authors, they intended to provide high-quality data about the bleeding reversal methods that are used most often in practice.
In a given year, between 0% and 16% of warfarin patients experience a major bleed, while between 0% and 2.9% experience a fatal bleed. If a warfarin patient develops an excessive bleeding problem, the bleeding can be reversed with a dose of vitamin K. The current generation of anticoagulants do not work by slowing vitamin K so giving a patient a dose of it does nothing to slow a hemorrhage. In fact, there is no known reversal agent for blood thinners like Xarelto and Pradaxa.
Dangers of Xarelto brain bleeds
The Pennsylvania researchers found that while Pradaxa bleeding could not be stopped, it could be slowed with activated charcoal if it was taken within two hours of the last dose of the blood thinner. It could also be treated by immediate dialysis to rid the patient's system of the drug. Xarelto brain bleeds, however, were less responsive to the active charcoal treatment and dialysis. The body processes Xarelto faster than Pradaxa so charcoal treatment needs to be given even more quickly.
As plaintiffs line up at courthouses across the country, manufacturers are rushing to develop bleeding antidotes. The maker of Pradaxa has announced that the FDA granted a "breakthrough therapy" designation to a reversal agent that it is developing but there is no sign yet of an antidote for Xarelto or Eliquis. Meanwhile, an increasing number of injured patients are filing Xarelto lawsuits over uncontrolled bleeding events.