Bard Pays $21 Million Transvaginal Mesh Settlement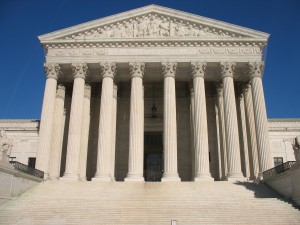 The transvaginal mesh product has proven to be one of the most controversial medical devices noted in recent years. Despite claims of helping women regain continence, and experience alleviation of pelvic pain and prolapsed organs, these devices have time and again proven more problematic than helpful.
As a result of thousands of lawsuits pending against pelvic mesh manufacturers like C.R. Bard, Inc., company executives have started to wave the white flag – signaling a possible windfall of settlements with injured and disabled women forced to undergo painful revision and follow-up surgeries.
The most recent transvaginal mesh settlement, a reported $21 million, has resolved over 500 C.R. Bard mesh complaints filed by women recalling a less-than-positive experience with the once-highly regarded transvaginal mesh product.
Details of problems with transvaginal mesh
C.R Bard, Inc. is facing over 12,000 lawsuits from women claiming severe and debilitating complications from their transvaginal mesh devices. Transvaginal mesh is a surgically-implanted device used to treat the effects of pelvic organ prolapse or stress urinary incontinence – which can occur as a result of multiple childbirths or advanced age. With pelvic organ prolapse comes painful sexual intercourse, discomfort in the pelvic area, and a disengagement of the bladder into the pelvic region.
However, the reported side effects of surgical mesh are not much better, including:
Erosion of the device, causing damage to surrounding organs
Painful sexual intercourse
Infection
Development of scar tissue
Organ perforation
Urinary problems
In response to the growing concern over transvaginal mesh problems, the FDA mandated healthcare professionals to further study the rates of transvaginal mesh failure, suggesting that these devices should be subject to more rigorous regulation and oversight.
Doctors in the United States have implanted over 70,000 transvaginal mesh devices to date.
Transvaginal mesh setttlements and verdicts
In the context of multidistrict litigation involving hundreds or thousands of consolidated claims, a settlement with a large group of plaintiffs is known as an "accord" or "accord and satisfaction." In this scenario, each party engages in a give-and-take, wherein the defendants agree to give a sum of money to the plaintiffs in exchange for the plaintiffs' promise to dismiss its legal claims against the defendant in court.
In the case involving C.R. Bard, Inc., it has reached an accord with 500 transvaginal mesh patients, each receiving approximately $43,000 The Bard mesh settlement was inked days after the West Virginia federal District Court Judge ordered the parties to begin preparing for 500 trials – a notion prompting swift action on the part of the defendants, presumably to avoid the expense and time commitment of that breadth of litigation.
In 2013, a West Virginia jury awarded a transvaginal mesh victim $2 million after finding the manufacturer hid important facts about the material flaws in its product. A subsequent lawsuit against Bard was eventually settled for an undisclosed amount.
Thousands of ongoing transvaginal mesh lawsuits against C.R. Bard, Inc. remain to be resolved, and are consolidated pursuant to In re C.R. Bard Inc. Pelvic Repair System Products Liability Litigation, 10-md-02187, U.S. District Court, Southern District of West Virginia.