Study: Robotic Surgery Riskier and More Costly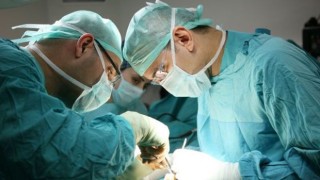 When the da Vinci robotic surgery system was first introduced to the marketplace, hospitals touted it as a means of making surgeries safer for patients by reducing complications and improving precision. However, as increasing numbers of patients complain of robot surgery complications, experts are questioning whether the benefits outweigh the drawbacks.
Researchers have been conducting studies intended to evaluate the safety of the da Vinci robot and explore its cost effectiveness.
Robotic surgery compared to traditional surgery
In recent years, more hospitals have been offering the da Vinci surgical system, which the manufacturer claims is superior to traditional laparoscopic surgery.
Traditional laparoscopic surgery is accomplished via a series of small incisions and very small instruments, as opposed to open surgery, which involves a large incision. Laparoscopic surgery has long been known to offer significant benefits for patients, including a shorter recovery time, reduced blood loss, reduced pain, and a lower risk of complications. The da Vinci system was intended to take these benefits further, offering advantages over non-robotic laparoscopic surgery.
However, studies indicate that robot surgery complications could be a significant cause for concern.
Higher risk of complications
In 2013, researchers from Columbia University concluded that there were no fewer hysterectomy problems with a da Vinci robot as compared to traditional laparoscopic surgery, and that surgeries with the da Vinci system were more expensive. Another study published later determined that the same held true for surgery for bladder cancer.
The same researchers from Columbia University recently published a new study that evaluated data from patients who underwent surgeries to remove ovarian cysts and ovaries. The lead study author is Jason D. Wright, chief of gynecology oncology at Columbia. The study was recently published in the journal Obstetrics & Gynecology. Based on the results, the researchers concluded that not only did da Vinci surgery not lead to better outcomes than traditional surgery, but that the outcomes could actually be significantly worse.
As compared to laparoscopic surgery without the new technology, the rates of robot surgery complications were measurably higher and the technology costs significantly more – both for hospitals and for patients.
"There's a widespread belief that newer is better but our findings question that. People need to stop and critically analyze whether using this expensive technology will really add any benefit for patients," said Wright.
To reach their conclusions, the team from Columbia University evaluated healthcare information from over 87,000 women at over 500 hospitals who underwent the removal of ovarian cysts and/or ovaries over a three year period. The researchers noted that the use of robotic surgery significantly increased during just those three years – from 2.4 percent to 12.9 percent for ovarian cyst removal and from 3.5 percent to 15 percent for ovary removal.
In analyzing the data, the researchers discovered that about six percent of women who had non-robotic laparoscopic surgery for ovary removal suffered from complications. These involved damage to the bladder, kidneys, and ureters. The women who underwent robot-assisted surgery experienced these same complications at a rate of 7.1 percent. Women who underwent ovarian cyst removal with non-robotic laparoscopic surgery had a complication rate of 2.7 percent, compared to 3.7 percent for those who had robot-assisted surgery.