Xarelto Recall Issued by Janssen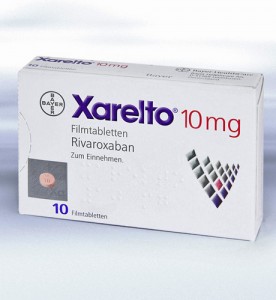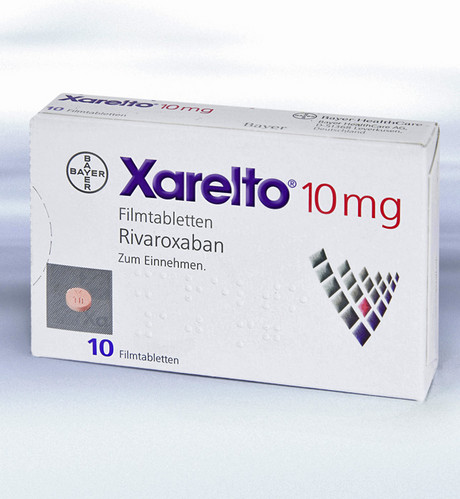 Janssen, a subsidiary of Johnson & Johnson, has issued a Xarelto recall. A total of 13,500 bottles of the drug are included in the recall, after microbial contamination was found in a sample.
The company confirmed that a sales sample of Xarelto was contaminated after receiving a customer complaint, according to the most recent FDA Enforcement Report. As a precaution, Janssen issued a voluntary nationwide recall.
Rivaroxaban, more commonly referred to as Xarelto, is prescribed to patients as a way to thwart blood clots caused by knee or hip replacement surgery or an explicit type of irregular heartbeat. It is one of the newest anticoagulants, otherwise known as blood thinners, available to patients. While blood thinners are used to prevent blood clots that can keep blood from flowing to vital organs, usage must be monitored very closely.
Xarelto was introduced to the market as an innovative substitute for Coumadin and other newer anticoagulants, such as Pradaxa. While traditional anticoagulants were prescribed in specific does to each patient, newer types of blood thinners, including Xarelto are prescribed in the same dosage to everyone. Unfortunately, Xarelto bleeding problems have sparked concern about the drug's safety.
The FDA approved Xarelto on July 1, 2011 as a way to avert pulmonary embolism and deep vein thrombosis in patients going through knee and hip replacements. The FDA added an additional approved use of the drug, to decrease the risk of systemic embolism and stroke in non-valvular atrial fibrillation patients on November 4, 2011.
Xarelto recall
In an emailed statement, the company responded to the recall by saying "Janssen is committed to ensuring the quality of its products. We received a complaint involving one bottle of a XARELTO sample, and therefore are recalling the entire lot.  All XARELTO dosage strengths remain available for patients and product obtained at a pharmacy is not impacted."
Prior to the recall, J&J reported promising sales for the drug. In fact, over one million people in the U.S. had been prescribed Xarelto at the end of last year. Third quarter Xarelto sales reached $414 million ─ a 68 percent increase from the same time period in 2013. The company, who partnered with Bayer to develop the drug, recently noted plans to broaden Xarelto research to treat acute coronary syndrome and other health issues.
Xarelto bleeding problems
While Xarelto was designed as a substitute for Coumadin, which has been on the market for more than 60 years, some plaintiffs claim it is not as safe. Two of the advantages of Xarelto are that patients do not need regular blood tests or follow a strict diet.
While these benefits are attractive to many patients, Coumadin does offer something that Xarelto cannot ─ a reversal agent. As a result, bleeding incidents are much more dangerous for Xarelto patients than those taking Coumadin. Alarmingly, hemorrhaging continues until Xarelto is flushed out of a patient's body, which can make bleeding incidents incredibly dangerous.
In fact, an elderly California man recently filed a Xarelto lawsuit against Janssen, after experiencing a life-threatening bleeding incident that has resulted in several other severe injuries.