Plaintiffs in Xarelto Bleeding Injury Lawsuits Want MDL; Defendants Say No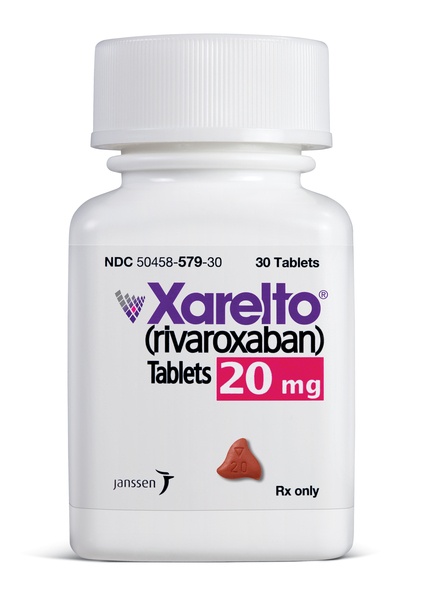 On December 4, the U.S. Judicial Panel on Multidistrict Litigation will meet in Charleston, South Carolina to consider a motion filed by a group of plaintiffs to centralize all Xarelto bleeding injury lawsuits filed throughout the federal court system as part of an MDL (Multidistrict Litigation). The motion states that the questions concerning Xarelto litigation be heard in the Southern District of Illinois before U.S. District Judge David R. Herndon, who was previously assigned to preside over the MDL for all Pradaxa lawsuits, which raised similar allegations.
Xarelto lawsuits share common allegations
The 30 product liability lawsuits filed in 14 separate U.S. District Courts share the common allegation that Bayer and Janssen Pharmaceuticals, a Johnson & Johnson subsidiary, who jointly manufacture and distribute Xarelto, failed to sufficiently warn about the risk of uncontrollable bleeding. The lawsuits also allege that the defendants failed to warn of a lack of a reversal agent that doctors could use to stop the blood thinning effects of the medication if a hemorrhage developed.
In addition to claims for severe and permanent injuries, a number of Xarelto wrongful death lawsuits have been filed by families of individuals who suffered fatal bleeds.
The plaintiff's motion argues that consolidation of the cases into an MDL would streamline pretrial proceedings by eliminating duplicative discovery and avoiding conflicting pretrial rulings by individual judges. As part of an MDL, however, each case would still remain an individual claim, where the plaintiffs must establish that the injury or death was caused by the drug maker's failure to warn.
Bayer and Janssen say cases are without merit; MDL inappropriate
Although it is common for the U.S. JPML to establish MDL proceedings in pharmaceutical cases because of the similarity of the allegations, the defendants in the Xarelto bleeding lawsuits responded to the plaintiffs' motion by urging the panel of federal judges not to centralize the cases. They stated in their October 31 response that the cases are not only without merit but are too individualized for consolidation, instead suggesting that the panel recommend informal coordination of the cases.
The defendants also indicated that, if the panel decided to establish a Xarelto MDL, the most appropriate venue is the District of New Jersey, where both drug makers' U.S. headquarters are located and where a large number of witnesses and documents are located, rather than the Southern District of Illinois.
Thousands of Xarelto bleeding injury lawsuits anticipated
Xarelto (rivaroxaban) was approved by the FDA in 2011 as one of a new class of anticoagulants used to reduce the risk of blood clots and strokes, deep vein thrombosis (DVT), and pulmonary embolism following hip or knee replacement surgery.
It was developed to go head to head with Pradaxa, another next generation blood thinner manufactured by Boehringer Ingelheim, in an attempt to oust Coumadin (warfarin) from its decades-long position atop the highly lucrative blood thinner market. The aggressive marketing of Xarelto (and Pradaxa) has been based on the convenience of these drugs, which require significantly less regular monitoring than warfarin.
It's understood that anticoagulants carry bleeding risks because of their blood thinning properties, but warfarin's effect can be reversed with a combination of Vitamin K and plasma in case of hemorrhage. Xarelto's inherent flaw is that, unlike warfarin, Xarelto has no approved reversal agent enabling doctors to stop bleeding events before serious injury or deaths occur. Thousands of suits are expected to be filed with the common allegation that the defendants failed to warn Xarelto users of the serious and potentially fatal bleeding risks.
In September 2013, the German newspaper Der Spiegel reported that there had been nearly 1,000 adverse events involving Xarelto during the first eight months of 2013 alone, including 72 deaths. In May 2014, the Institute for Safe Medication Practices (ISMP) reported in Quarter Watch that there were 680 Xarelto adverse events reported in the U.S. in 2013.
Xarelto lawyers across the country continue to review cases of injured patients to determine their eligibility to join the pending federal consolidation.