Xarelto Lawsuits Joined Together Under MDL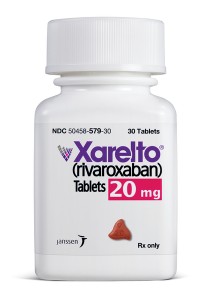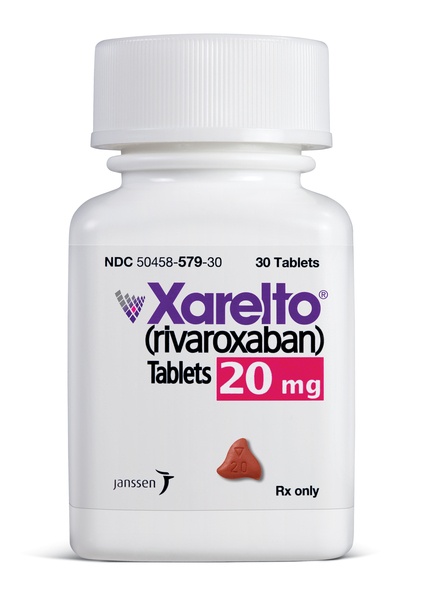 The U.S. Judicial Panel on Multidistrict Litigation recently announced that all Xarelto lawsuits filed in federal courts will be centralized in the Eastern District of Louisiana, under the direction of U.S. District Judge Eldon E. Fallon.
On December 12, a transfer order was issued establishing Xarelto multidistrict litigation ─ used to reduce the risk of duplicate discovery, avoid conflicting pretrial rulings and to conserve the resources of both parties.
Currently, at least 21 Xarelto complaints are pending in 10 different federal courts throughout the country. Most of these cases will likely be transferred into the MDL and many others are predicted to join in the next few weeks. Ultimately, it is predicted that several thousand cases will be transferred into the MDL.
In October, a group of plaintiffs filed a request asking the JPML to centralize all Xarelto lawsuits in the Southern District of Illinois. While the manufacturers ─ Bayer and Johnson & Johnson's Janssen subsidiary ─ opposed the creation of an MDL, they argued that if one is formed, it should be in the District of New Jersey where their headquarters are located.
Xarelto MDL established
In a hearing held on December 4, the U.S. JPML determined all Xarelto complaints are based on similar facts and questions of law, making it feasible to join the lawsuits together under an MDL.
"In our judgment, the considerable growth in the litigation over the past few months demonstrates that informal coordination is not practicable," the judges stated in their ruling. "The present motion encompasses 21 constituent actions and over 30 potential tag-along actions, which are pending in a total of 22 districts. There are over two dozen involved plaintiffs' firms and discovery located in a foreign country, which will make effective informal coordination of discovery and other pretrial matters unlikely."
Judge Fallon, who was selected to oversee the litigation, has experience overseeing a variety of complex product liability claims joined together into an MDL ─ including thousands of Avandia lawsuits, Chinese drywall lawsuits and more.
"Judge Eldon E. Fallon, who presides over three potential tag-along (Xarelto) actions, is an experienced transferee judge with the willingness and ability to manage this litigation efficiently," wrote the U.S. JPML. "He is well-versed in multidistrict litigation, and we are confident he will steer this matter on a prudent course."
Xarelto lawsuits cite similar allegations
All of the plaintiffs accuse the Xarelto manufacturers of similar allegations, claiming they failed to offer an adequate warning of the potential bleeding risks associated with the next-generation anti-coagulant.
Xarelto was introduced as an alternative to warfarin ─ which has been on the market for more than 60 years ─ but unlike its predecessor there is no reversal agent to stop the blood thinning effects of Xarelto. This has caused many patients to experience severe injuries and even death, as a result of uncontrollable bleeding incidents.
Regardless of the unstoppable bleeding issues linked to Xarelto, the drug has been marketed as a better alternative to Warfarin, as it is supposedly easier to use because patients are not required to monitor their blood.