Judge Holds Conspiracy Claims in Talcum Powder Lawsuits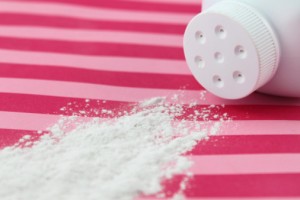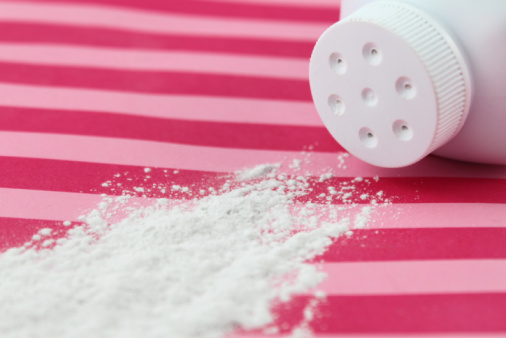 A Missouri federal judge has ruled that conspiracy claims in talcum powder lawsuits are valid. Many people accuse Johnson & Johnson of knowing about the risk of ovarian cancer from its Baby Powder and Shower-to-Shower products, but failing to warn consumers of this potential hazard.
This new ruling comes from a wrongful death lawsuit brought by the husband of a woman who died from ovarian cancer in January 2011. According to the complaint, Shawn Blaes used both Johnson & Johnson Baby Powder and Shower-to-Shower in her genital region for an extended period of time. Her husband, Michael Blaes, filed a lawsuit against Johnson & Johnson, Imerys Talc America and other defendants, alleging they knew of the cancer risk, but concealed the link and chose not to warn the general public.
Link between talc and ovarian cancer
Talcum powder is typically used as a baby product, to help prevent diaper rash and keep the skin cool. However, Johnson & Johnson found that many women were using this product as a body powder. Consequently, the company introduced a number of other talc-based powders, including Shower-to-Shower and has targeted women in its marketing efforts.
A great deal of evidence has emerged in recent years creating a link between talcum powder and ovarian cancer. Researchers have found that the powder may travel through the vagina and enter the uterus, fallopian tubes and ovaries. In fact, evidence of talc has been discovered in some ovarian tumors of women who habitually used Johnson's Baby Powder or Shower-to-Shower products.
In his complaint, Michael Blaes cites allegations of failure to warn, breach of warranty, negligence, concert of action and civil conspiracy. The defendants filed a motion to dismiss the conspiracy and concert of action claims. U.S. District Judge Ronnie L. White issued an order dismissing the concert of action claim, but allowing the conspiracy claim to move forward.
Blaes alleges that Johnson & Johnson and Imerys Talc joined forces as part of a "Personal Care Products Counsel's Talc Interested Party Task Force," to defend the use of the powder "at all costs" and try to stop any type of regulatory actions on the basis of "biased research" funded by the companies.
"The Court holds that Plaintiff alleges the elements of an action for conspiracy. Plaintiff alleges that Johnson & Johnson defendants and Imerys helped to form TIPTF with the illegal objective of preventing consumers from earning about the potentially harmful effects of talc use," wrote Judge White in the order. "The Court finds that Plaintiff has sufficiently alleged, even under the heightened pleading standards of Rule 9(b), specific actions by both the Johnson defendants and Imerys in furtherance of the conspiracy, which injured Ms. Blaes."
A jury trial is scheduled to begin on March 7, 2016 in the U.S. District Court for the Eastern District of Missouri.
Talcum powder lawsuits on the rise
A growing number of women have filed lawsuits against Johnson & Johnson, after developing ovarian cancer allegedly caused by the use of the company's Baby Powder and Shower-to-Shower products. The complaints all involve similar complaints that the manufacturer knew or should have known of the link between ovarian cancer and talcum powder, but failed to provide any warnings to consumers or the medical community.