Pennsylvania Xarelto Lawsuits Consolidated In Mass Tort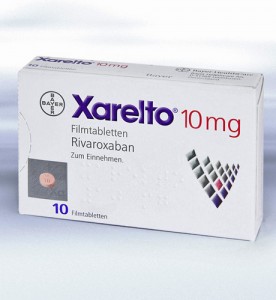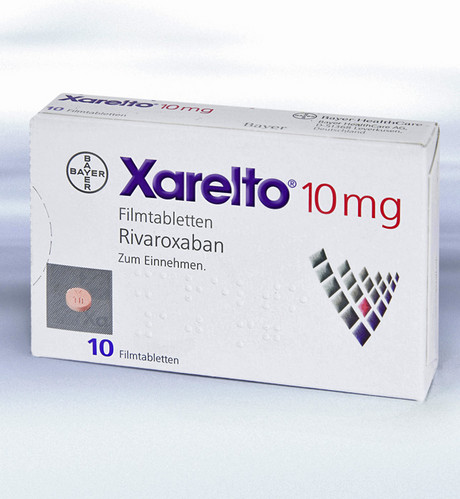 A January 21, 2015 order issued by Administrative Judge Kevin Dougherty of the Philadelphia Court of Common Pleas consolidated 75 similar Xarelto lawsuits together into one mass tort docket.
The plaintiffs' attorneys say that resolving common issues in a single district will promote more efficient prosecution by eliminating duplicative discovery during pretrial proceedings, expedite the processing of comparable claims, and avoid conflicting judicial rulings.
The lawsuits contend that blood thinner Xarelto increased the risk of uncontrolled bleeding and that the manufacturers did not adequately warn users or their doctors about known dangers.
Plaintiffs say Xarelto dangers were downplayed for a profit
Xarelto is a popular oral anticoagulant taken by more than 9 million people worldwide, including approximately 1 million Americans. Blood thinners are commonly prescribed for the prevention of pulmonary embolism, deep vein thrombosis, and strokes in patients with atrial fibrillation. "Blockbuster" drug Xarelto was initially approved by the FDA in July 2011 as an alternative to warfarin that did not require blood test monitoring or dietary restrictions.
Xarelto lawsuits filed in Pennsylvania paint a different picture. Court proceedings assert that multiple studies now confirm an increased risk of internal bleeding, and that defendants Janssen Pharmaceuticals and Bayer Healthcare Pharmaceuticals "used the results of the ROCKET AF study, the RECORD studies, and the EINSTEIN studies to promote Xarelto" – while failing to highlight other studies, which found an increased risk of bleeding events requiring transfusions.
In addition to the Pennsylvania Xarelto lawsuits, there are federal proceedings consolidated in the Eastern District of Louisiana, overseen by Judge Eldon Fallon, as well.
According to lawsuit complaints:
Aggressive marketing efforts increased Xarelto sales from $582 million in 2011 to over $2 billion by 2013.
Over 1,000 Xarelto-related serious adverse event reports were filed with the FDA a year before approval.
Of these, 65 reports involved patient deaths from uncontrolled bleeding events.
More than 2,000 adverse event reports were filed by the end of 2012.
In the first quarter of 2013, 680 Xarelto complaints were filed – 100 more than complaints against Pradaxa.
The problem with Xarelto, say plaintiffs, is not only that manufacturers downplayed deadly effects of their drug, but also that they did not warn emergency room personnel that there was no reversal agent for Xarelto. According to lawyers, trauma professionals were left "without effective means to treat and stabilize patients who experience uncontrolled or excessive bleeding while taking Xarelto."
By contrast, hospitals are equipped with an antidote to help patients on warfarin, should they experience bleeding while taking the drug.
Defendants oppose "unnecessary" reorganization of Xarelto lawsuits
In their December 19 formal opposition statement, Janssen and Bayer wrote that a mass tort is not warranted because almost all the actions involve out-of-state plaintiffs who have no connection to Pennsylvania.
"When the out-of-state plaintiffs are dismissed, there plainly will not be enough cases to justify a mass tort," they said. Furthermore, they argued, "None of the few Pennsylvania residents who chose to sue here reside in Philadelphia." They added that the mass tort is "unnecessary" due to the federal MDL in Louisiana.
A statement issued to the press commented on Xarelto's significance as "an important anticoagulant" with a favorable "benefit-risk profile" that is consistent with clinical trials. They point out that all blood thinners carry a risk of bleeding events, and that they have always warned of this risk in their accompanying literature.
FDA revisits risk assessment of anticoagulants
This February, FDA officials are scheduled to meet with physicians to discuss the development of reversal agents and discuss the possibility of lowering the dose to 110 or 75 milligrams to lower the bleeding risk in older patients. Meanwhile, Xarelto patients wait to hear whether Janssen and Bayer will agree to settle the rising number of lawsuits against their company – just as Boehringer Ingelheim did in a $650 million mass settlement (for their anticoagulant Pradaxa) last May.