Girl Secures Substantial Financial Settlement in Cerebral Palsy Lawsuit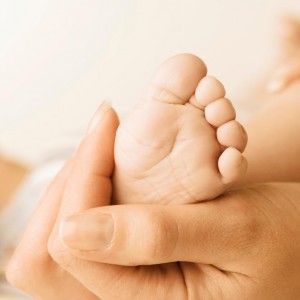 A three-year-old girl from County Kerry, Ireland has reached a settlement in her cerebral palsy lawsuit stemming from serious brain injuries she suffered during her birth in April of 2011.
The girl will receive an interim financial settlement payment of approximately $2.83 million to help compensate her for the damage done and to cover the costs of her ongoing medical care and treatment needs. In addition to the financial award, the plaintiff received an unusually candid and unqualified apology from the defendant hospital.
Lack of prompt obstetric review
According to the claimant's attorney, her mother was admitted to Kerry General Hospital on April 21, 2011 with no signs of apparent difficulty. The next morning, the mother was given Syntocinon, a drug designed to hasten labor. A few hours later, strong contractions as well as notable deceleration of the baby's heartbeat were observed, though no concrete action was taken in response. The dosage of Syntocinon was increased, despite signs of distress.
It was alleged that because no additional obstetric review was undertaken following these troubling signals, the baby was subjected to acute hypoxia for nearly 25 minutes until eventually being delivered via emergency c-section. As a direct result of the unnecessary delay, the girl has cerebral palsy, requires tube feeding, is only able to communicate by using her eyes and will require a lifetime of intensive intervention and medical care.
The initial $2.83 million settlement payment is intended to provide immediate assistance to the girl's family in providing for her care, but the case will return to court in three years, at which point the family will determine whether they will then seek a lump sum final settlement payment or a schedule of annual payments to meet their daughter's needs
Breadth of hospital apology meaningful to parents
T.J. O'Connor, Kerry General Hospital's General Manager penned an unreserved apology to the girl and her family which was read in court and which admitted liability in the events leading to the girl's ultimate outcome. Acknowledging that a mere apology cannot undo what happened, O'Connor emphasized that the errors were not intentional and that this case has led to important insights and reforms likely to prevent similar occurrences in the future.
The girl's parents stated outside of court following the proceedings that they fully accepted the apology they received from the hospital and the Health Service Executive. They reiterated their belief that the settlement will help them provide their daughter with the tools and resources she needs to reach her full potential, in whatever limited form that may take.
Cerebral palsy's lifelong implications
Those who are diagnosed with cerebral palsy almost certainly have a challenging road ahead. The developmental, physical and emotional limitations that result are almost certain to require years of treatment, accommodation and care, things which are simply out of financial reach for most families. As a result, affected children and their parents must often turn to the legal system as a means to secure financial compensation to cover those astronomical expenses and also to hold those responsible for such profound harm fully accountable.
By bringing heightened attention to the negligence leading to their child's injuries, the hope is that future infants will be spared these outcomes as physicians and other medical professionals learn from prior mistakes and ensure adherence to the appropriate standard of care in every case.