Mother Sues Hospital for Infant's Brain Damage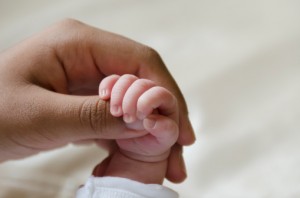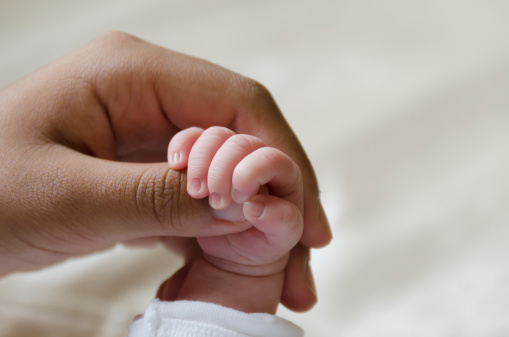 A birth injury lawsuit has been filed in Manitoba Court of Queen's Bench by a Winnipeg woman whose infant suffered serious brain damage at birth. The claim alleges that doctors and nursing staff at St. Boniface General Hospital acted negligently in their treatment of the laboring mother, causing unnecessary delays in the eventual C-section delivery. As a result, according to the allegations, the child sustained permanent, life-altering harm.
Birth injury lawsuit allegations
The mother filing suit, herself a licensed practical nurse, began labor on April 26 of 2014 and reached the hospital facility at approximately 12:30 p.m. She alleges that the triage nurse on site noted that there was some question as to the presence of any fetal movement, yet waited an hour and 20 minutes before consulting with a doctor or a resident.
At roughly 2:00 p.m., according to the claim, a medical resident as well as a physician saw the plaintiff and noted a lack of accelerations as well as decreased variability on the recording strips for the fetal heart monitor. It is further alleged that these medical professionals, though alerted to the fact of the patient's vaginal bleeding, took no immediate action with regard to apparent fetal distress. Instead, the plaintiff states, they allowed fetal monitoring to continue for an additional 15 minutes before eventually calling for an emergency C-section, which took another 11 minutes to get underway.
Lack of oxygen blamed for baby's brain injury
The plaintiff states that as a result of the negligent handling of her daughter's birth, the child has suffered permanent, debilitating harm and will have severely limited functional capacity for the remainder of her life. The plaintiff's employment prospects have also been compromised, according to the statement of claim, because of her need to be present to care for her daughter.
Crippling cost of birth injuries
While the majority of deliveries are successful and are not characterized by injury or harm, there are sadly numerous cases in which the attending doctors, nurses and other medical staff fall short of the accepted standard of care. In such circumstances, children and families often face truly tragic outcomes resulting in the need for ongoing treatment, therapy and care.
Negligence at the time of labor can produce a range of lasting injuries to infants, including:
Cerebral palsy

Brachial plexus injury

Spinal cord damage

Bone Fractures

Systemic infections

Brain injury due to hypoxia
Medical negligence giving rise to such injuries can also take many forms, though some of the most common errors and omissions leading to permanent harm include:
Improper monitoring of fetal heart rates

Inaccurate prenatal assessment of fetal health

Failure to identify pelvic fit problems

Failure to diagnose umbilical cord issues or placental abruption

Unnecessary delay in ordering C-section

Improper dosing of pitocin or other labor and delivery drugs
Given the profound and often permanent nature of birth injuries caused by malpractice, the parents of children harmed in this way often face a future filled with uncertainty and worry. In addition to the heartache and emotional pain caused by such situations, they must also contend with the astronomical costs of providing the enhanced care their child is almost certain to need.
For that reason, many families who have been the victims of negligence turn to the legal system as a means to seek justice as well as monetary recovery. If successful, parents may be able to secure the payment for things such as past, present and future medical care, special education expenses, physical therapy, home modifications and compensation for pain, suffering, lost wages and diminished earning capacity.