DePuy Hip Settlement Extended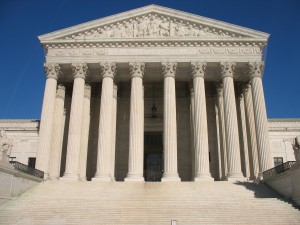 An additional 1,400 claims will be added to a DePuy hip settlement agreement reached in late 2013. As the number of the company's ASR hip replacements continue to fail and require patients to undergo premature revision surgery, the manufacturer has agreed to include ASR implants that were revised as of January 31, 2015.
Johnson & Johnson and its DePuy Orthopaedics subsidiary initially agreed to settle approximately 8,000 ASR hip lawsuits brought by plaintiffs whose implants failed and were subsequently forced to have them removed before August 31, 2013. While the agreement helped thousands of patients, it failed to include several thousand others.
On February 20, a joint status report was filed, informing U.S. District Judge David A. Katz that an agreement had been reached to include U.S. citizens or residents who received an ASR hip and had revision surgery on or before January 31, 2015.
DePuy hip settlement
In the initial settlement agreement, plaintiffs were paid an average $250,000 for pain and suffering, with a number of factors playing into the amount of the base settlement. This included the plaintiff's age, amount of time the implant was in place, plaintiff's weight, whether they were a smoker and other relative issues.
Those who were found to have suffered "extraordinary injuries," such as complications related to hip revision surgery may also be able to obtain additional compensation from DePuy and have all their medical expenses covered.
Thousands of patients still have ASR implants
DePuy issued a voluntary recall for the ASR hip implant on August 24, 2010, due to new and unpublished data from the UK joint registry indicating that revision rates within five years of implementation were approximately 13 percent. Additionally, a total of 887 patients filed a complaint with the FDA between 2006 and 2010.
Thousands of patients still have the device in their body. The ASR hip implant was recalled after a high rate of failures were linked to the metal-on-metal design, which was found to release microscopic metallic debris into the body as the pieces rub together during normal use.
Pinnacle hip litigation
Johnson & Johnson appears to be working to settle even more of the lawsuits, but also faces thousands more regarding its Pinnacle hip model. This older device has a markedly similar metal-on-metal design. More than 6,500 Pinnacle lawsuits are currently pending throughout the country. Plaintiffs share similar allegations, claiming the implant is faulty and is consequently requiring them to undergo early revision surgery.
All federal Pinnacle hip legislation has been centralized under multidistrict litigation in the Northern District of Texas, under the direction of U.S. District Judge Ed Kinkeade.
Judge Kinkeade issued an order on February 18, identifying 10 cases that have been selected for early trial dates, known as bellwether cases. These Pinnacle hip trials are designed to help both sides gauge how juries may react to evidence and testimony that will likely be repeated many times throughout the litigation process. The outcomes of bellwether trials are not binding on other cases, but may help to influence future settlements that might be reached by DePuy.