GSK Faces New Zofran Lawsuit Alleging Birth Defects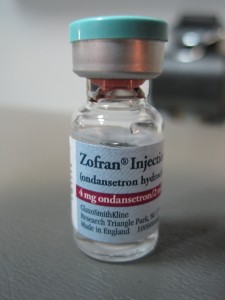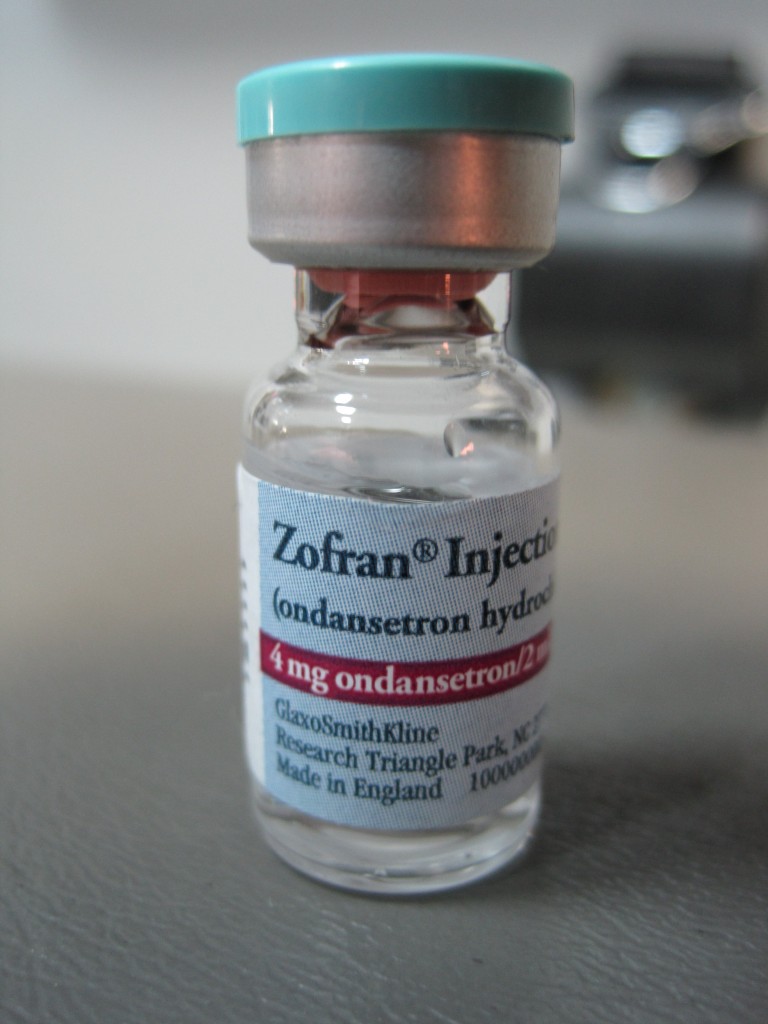 Zofran is a powerful anti-nausea medication manufactured and sold by GlaxoSmithKline (GSK). The prescription drug, also known as ondansetron, is approved by the U.S. Food and Drug Administration to treat patients going through radiation and/or chemotherapy, as well as post-operative patients who've had general anesthesia. Zofran has also been prescribed to treat pregnancy-related nausea (morning sickness), though ondansetron has never received FDA approval for this purpose. Known as "off-label" use, this practice is increasingly common in the United States, as there is little regulation over doctors prescribing medications for uses beyond those which have been deemed clinically safe and effective.
Questions have been asked about the potential risks of Zofran use during pregnancy, with some parents claiming that the anti-nausea med caused their children to be born with serious and sometimes life-threatening birth defects. This is just one of the allegations made in a recent Zofran lawsuit brought by a mother who claims she didn't suspect the drug was the cause of her childrens' heart defects, having never been informed until recently that the FDA had yet to approve the drug for morning sickness.
Zofran lawsuit argues drug caused heart defects
The plaintiffs have no prior family history of birth defects, genetic abnormalities or other risk factors which would have increased the likelihood that their infants would be born with congenital defects, states the complaint. But after ingesting Zofran throughout the first trimester of both her pregnancies, the mother later gave birth to two babies – one in 2004 and another child in 2006 – with atrial septal defects. As a result of these severe malformations, her first child failed to thrive physically and, growth-wise, lagged in the fifth percentile compared to others in her age group. In 2011, the child endured major surgery while doctors attempted to repair the hole in her heart. 
The claimants, who reside in Minnesota, argue that GSK should be held liable for their children's permanent injuries, as well as their physical pain and mental anguish and associated economic losses.
According to the lawsuit, GlaxoSmith Kline allegedly:
Failed to conduct adequate tests before marketing Zofran off-label for morning sickness
Failed to warn consumers, the medical community and the FDA about dangers of Zofran to the developing fetus
Heavily marketed Zofran without adequate knowledge of birth defect risks
Represented that Zofran was safe for treating morning sickness and hyperemesis gravidarum though the company was aware that neither the safety nor efficacy for such treatment has been established
Failed to include a black box warning regarding possible birth defects tied to Zofran exposure
Based on previous animal studies, the defendant knew or should have known that using Zofran presented an unreasonable risk of birth defects
Defendant accused of fraudulent misrepresentation
The lawsuit further states that at the time of her pregnancy, the plaintiff and her doctors were under the impression that Zofran had been sufficiently tested and studied in pregnant women and that the medication did not pose increased risks for fetal injury. These product representations, contends the family, were false, misleading and fraudulent.
As a direct and proximate result of GSK's alleged transgressions and wrongdoings, states the claim, the plaintiffs' children will require future medical treatments and incur related expenses.  The lawsuit, which was filed on February 12, 2015, is demanding general, compensatory and punitive damages against GSK, and is suing on several counts, including negligence, strict product liability, fraudulent concealment and breach of express warranty.