Birth Injury Lawsuit Claims Negligence Led to Lifelong Disabilities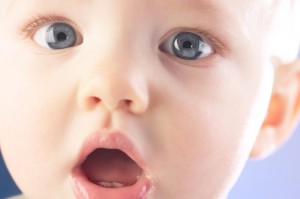 The parents of a toddler diagnosed with cerebral palsy have filed a birth injury lawsuit against multiple defendants in Pennsylvania. The parents, who currently reside in Ohio but received care at multiple facilities in Pennsylvania, demand that the healthcare facilities and staff be held liable for their son's severe, lifelong disabilities.
According to the complaint, their child suffered hypoxia, or oxygen deprivation, during labor and delivery as a result of malpractice.
Pitocin administered despite tachysystole
In October of 2011, the mother received news of her pregnancy and was told to expect her due date on July 14, 2012. She began receiving prenatal care at a facility in Erie, Pennsylvania. After the young family relocated to the Clearfield, Pennsylvania area, she received prenatal care for the remainder of her pregnancy at a clinic there. At all prenatal visits, there were no indications that the mother had a high-risk pregnancy or that the fetus was developing atypically.
On July 19, 2012, the mother presented to the medical facility with contractions. She underwent artificial rupture of the membranes and was noted at multiple points during the labor to be in tachystole. Uterine tachystole refers to uterine contractions that are excessively frequent. It is typically considered to be at least six contractions in any given 10-minute period.
Although her labor appeared to be progressing normally and the mother was frequently in tachystole, the lawsuit claims that she was given Pitocin. This drug is a frequently used uterine stimulant that is used to induce labor or to produce contractions. The healthcare staff allegedly continued to augment with Pitocin, despite continuing of evidence of tachystole. The complaint does not offer an explanation for this apparently uncalled-for action.
As the hours passed, the fetal heartrate monitor began to indicate decelerations and evidence of progressive fetal hypoxia, acidosis, and hypoxemia. Hypoxia and other complications generally indicate a need for intrauterine resuscitation and emergent delivery. However, healthcare staff failed to perform an emergency C-section. Instead, the mother gave birth to her son vaginally.
Son suffers permanent brain damage, HIE
When the mother's newborn son was just five minutes old, he required neonatal resuscitation and intubation. He was found to have severe metabolic acidosis and apgar scores that were indicative of acute hypoxia during the labor and delivery. When the minor child was just a few hours old, he had to be rushed to another hospital for advanced treatment.
The child was diagnosed with severe hypoxic ischemic encephalopathy of the newborn (HIE). HIE refers to brain damage that occurs from oxygen deprivation to the brain. It is a leading cause of infant death. When the infant survives, severe impairment is typically detected. HIE can cause cerebral palsy, which is just one of the medical conditions the minor child was diagnosed with.
The birth injury complaint states that the child also suffers from seizures, metabolic acidosis, respiratory distress, feeding disorder, permanent physical damage, developmental delays, and muscle weakness. The parents are demanding compensation for past and future medical expenses, past and future pain and suffering, loss of services and support, loss of future earnings, and other losses. They claim that had the healthcare team properly supervised the mother's labor, responded adequately to signs of fetal distress, and not administered Pitocin when it was contraindicated, their son would have been born a healthy child.