Pennsylvania Parents Grieve the Loss of Their Newborn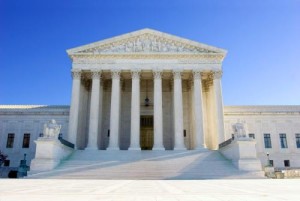 When expectant parents pack their hospital bags, cameras are considered essential items. Unfortunately, not all parents have the opportunity to cherish photographs of their newborns. A birth injury can quickly claim the life of a newborn, or result in days or months of being hooked up to lifesaving equipment in the NICU.
This is a grim reality that a Philadelphia-area couple recently discovered. The parents welcomed their little girl into the world in January 2014, only to find that she suffered from a type of brain damage caused by oxygen deprivation, known as hypoxic-ischemic encephalopathy (HIE).
The devastated parents had only seven days with their little girl, but thanks to the tireless work of a non-profit organization, they at least have photographs to remember her by.
Now I Lay Me Down to Sleep
The non-profit, Now I Lay Me Down to Sleep, organizes volunteer photographers and connects them with families who have lost their newborns. The Pennsylvania parents have volunteer photographer Jim Griep to thank for their cherished mementos. Griep admits that the work is emotionally difficult, but helping parents cope with an unthinkable loss is the only reward he needs.
"Quite frankly it's the worst day of their life. You are meeting them on the worst day of their life," Griep said. "Many times, I'll be photographing the mom and she'll just start breaking down crying saying this is the first time I actually held him." Griep goes on to note that despite the difficult nature of his work, he is providing parents with something to take home from the hospital with them since they cannot bring their little ones home.
Griep has demonstrated his dedication to his volunteer work many times over. He drove through an ice storm to get to the hospital to photograph the little girl's baptism. Then, he waited on standby until the time came to take the baby off life support. The parents held the little girl after she passed away and say that their photographs without the tubes and medical equipment help them cope with their loss.
Parents can obtain justice for their children
In cases in which complications that led to brain injury could have been prevented, parents may have legal options to demand justice on behalf of their children. Although nothing can ever compensate parents for the unspeakable loss of a child or the permanent disability of children who survive past infancy, families may be able to hold negligent healthcare providers accountable by filing a HIE birth injury lawsuit.
A medical malpractice lawyer may find evidence that a healthcare provider failed to properly monitor the fetal heart rate, delayed an emergency C-section, failed to diagnose or treat conditions in the mother such as preeclampsia, or poorly managed an incidence of shoulder dystocia.
When a birth injury case results in a successful outcome for parents, the settlement or jury award will be noted on the healthcare provider's record, which may help other parents make proactive decisions about their healthcare. A settlement or jury award can also help parents arrange for surviving children's long-term medical needs.