Plaintiffs Allege Fraudulent Misrepresentation of Zofran Risks by GSK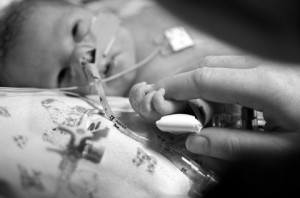 Two new Zofran lawsuits allege that GlaxoSmithKline (GSK) engaged in fraudulent marketing practices relating to use of the medication as an off-label treatment for morning sickness.
The plaintiffs, filing in Texas and Massachusetts federal courts respectively, argue that the pharmaceutical company misled the public about known dangers of birth defects in infants whose mothers used the drug during gestation. They are asserting claims including strict products liability, negligence, fraud, breach of warranties and deceptive or unfair marketing practices.
Plaintiffs tie Zofran use to infants' birth defects
Both filed on April 17 in separate jurisdictions, the recent Zofran lawsuits include allegations that the medication, when taken to treat severe morning sickness during pregnancy, led to life-threatening birth defects in the babies born to both plaintiffs. The complaints emphasize the point that while Zofran received approval from the U.S. Food and Drug Administration in 1991 to treat nausea in chemotherapy and radiation therapy patients, no significant studies had been conducted as to its safety as a treatment for nausea experienced by expectant mothers.
Complaints allege concealment of known risks
According to the complaints, GSK had an awareness of the dangers Zofran presented to unborn babies as far back as 1997, but did not provide warnings to the medical community or the public and failed to include language on product labeling alerting patients to the risks. The plaintiffs allege that GSK concealed information regarding animal studies indicating dangerous levels of toxicity and malformations in offspring of mothers given the drug, and the fact that Zofran had been found to rapidly cross the placental barrier in humans.
Zofran birth defects lawsuits
The plaintiffs in each case make reference to the fact that GSK agreed to pay over $1 billion in 2012 in order to resolve civil charges leveled by the Department of Justice concerning the marketing of off-label uses of several drugs, Zofran included. Despite this payout, GSK has staunchly denied liability regarding the DOJ's allegations.
The mothers in this case assert that had GSK not concealed key facts about Zofran's risks to pregnant women, they would never have agreed to take the drug, and their children would not have developed the congenital defects from which they suffer today.
Filing a Zofran lawsuit
Though preliminary studies have suggested an association between Zofran use for morning sickness and an increase in the risk for birth defects such as cleft palate and heart defects, researchers caution the public that more scientific evidence is necessary before a definitive cause-and-effect connection can be established. Mothers who believe that their child's birth defects may be related to Zofran use can contact a product liability lawyer with experience in pharmaceutical litigation to discuss their case and review their options for legal recourse.