Botox Maker Sued Over Death from Cerebral Palsy Treatment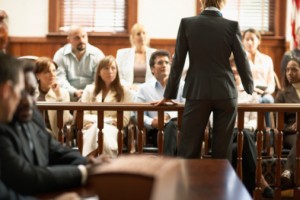 The parents of a 21-year-old Vermont woman who died after receiving treatments for cerebral palsy are suing Allergan, the manufacturers of the Botox that was used during her therapy. Mike and Susan Fortuna, of Shellbourne, VT, filed the lawsuit on April 9th over the death of their daughter Mandy, who was found dead on September 25, 2014 when her father tried to wake her for school.
Mandy's father stated that at first they "did not understand" what had happened but that the additional case made the cause of their daughter's death clear to them. The causes of cerebral palsy are not always known and an absolute cure is not available; Botox is a somewhat controversial treatment for the condition.   Mandy had been receiving Botox injections to treat her cerebral palsy since 2007 and the lawsuit blames her deteriorating health and ultimate death on the treatments.
The Fortunas filed the lawsuit after learning of another Botox-related cerebral palsy treatment death. The family of a 7 year old who died after receiving Botox injections to treat his epilepsy was awarded $6.75 million in another Vermont lawsuit last November. Both of the deceased received Botox treatment from the same doctor.  Allergan is contesting the jury verdict in favor of the 7-year old and has no comment on the current lawsuit, citing their policy not to speak about pending litigation.
Causes of cerebral palsy
Cerebral palsy is the result of an injury to or abnormal development of the brain, which generally has its origins in pregnancy or the first few years of life. In many cases the cause of cerebral palsy are not known.
Possible causes include the following:
Genetic problems
Infections or health problems suffered by mother or baby during pregnancy
Medical mistakes during labor and delivery
Health problems or brain hemorrhages endured by newborns
Brain damage from a serious illness or injury that entail lack of oxygen to the brain
Symptoms and side effects can range from mild to severe and the condition is generally diagnosed within the first few years of life. They may involve movement and muscle tone problems, mental impairment and learning difficulties, seizures, speech problems and many other issues.
Botox: a controversial cerebral palsy treatment
Though there is no cure for cerebral palsy, an array of different treatment options is available. These include physical therapy, medication, surgery, medical devices, and management of chronic pain. Botox is a somewhat controversial type of cerebral palsy treatment that has shown great promise in some cases but is apparently not without its risks.
Some with cerebral palsy report that Botox injections reduce pain and stiffness in the limbs and allow for greater movement and mobility. Marc DiFazio, leader of a research team at Walter Reed Army Medical Center has reported that of the 250 children that he treated with Botox injections, 86 percent had improvement in their symptoms while only a small number sustained minor side effects.
On the other hand, Botox has not been approved by the FDA for the treatment of cerebral palsy. Although the FDA allows doctors to use their best judgment as to whether a drug might be effective for so-called "off-label" treatments, a company is not allowed to advertise unapproved treatments.
A number of families have sued Allergan so far over cases in which they claim that their children treated with Botox developed illness (included botulism), other kinds of impairment or even death. The company has settled out of court with a number of families.