Health Canada to Begin Review of Invokana and Forxiga Risks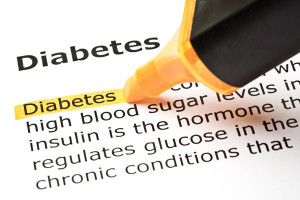 Health Canada has announced that it will begin a safety review of (canagliflozin) Invokana and (dapagliflozin) Forxiga, medications which are part of a new class of drugs known as SGLT2 inhibitors that are approved to treat type 2 diabetes. The review will investigate possible Invokana and Forxiga risks related to a potentially deadly condition called ketoacidosis, in which high levels of certain kinds of acids (ketones) build up in the blood.
The announcement, issued on June 22, comes on the heals of an earlier safety communication from the FDA regarding potential risks associated with the drugs. Whereas ketoacidosis is generally associated with type 1 diabetes, there have been reports of the condition in connection to patients treating their type 2 diabetes with SGLT2 inhibitors, including one report of hospitalization identified by Health Canada.
Health Canada announced that it will be assessing possible risks associated with the drugs, as well as the need for any changes in prescribing information, and encouraged Canadians taking the medications to report any adverse reactions.
Health Canada to assess Invokana and Forxiga risks
Invokana and Forxiga treat type 2 diabetes by causing the kidneys to pass large amounts of glucose (sugar) directly through the urine. The drugs differ from older types of diabetes medication, which generally work by manipulating the amount or role of insulin in the body.
Health Canada notes that ketoacidosis, one of the recently reported possible Forxiga and Invokana side effects, is cause for concern partly because its appearance can be unexpected and difficult to identify or treat quickly. If left untreated, the condition can progress to severe dehydration, loss of consciousness, coma, and even death.
According to Health Canada, there has been one report of a 56-year old man who was hospitalized for the condition while taking one of the SGLT2 inhibitors. The agency states that "further assessment will be conducted" of the case, in which the patient was also taking other medications. According to the FDA's safety communication of May 15, there have been 20 adverse event reports in connection to ketoacidosis among SGLT2 inhibitor patients in the U.S. between March 2013 to June 6, 2014, and further reports since that time.
All patients visited the emergency room or required hospitalization; no deaths have been reported.
Patients cautioned regarding possible Forxiga and Invokana side effects
Health Canada has issued guidance to patients taking the drugs in connection to the development of ketoacidosis. First, patients should be on the alert for potential symptoms of the condition, listed as "difficulty breathing, feeling very thirsty, vomiting, abdominal pain, nausea, loss of appetite, confusion, and unusual tiredness." Patients are cautioned to seek out immediate medical assistance in the event that such symptoms are detected.
However, Health Canada has also cautioned that patients should not stop taking Forxiga or Invokana without speaking to a healthcare provider regarding potential risks and side effects. Healthcare providers should, in turn, assess the possible presence of ketoacidosis in patients presenting such symptoms and discontinue use of any SGLT2 inhibitors upon confirmation of acidosis. Acid levels should be treated and blood sugar monitored.