AACE Plans Meeting to Examine SGLT2 Inhibitor Side Effects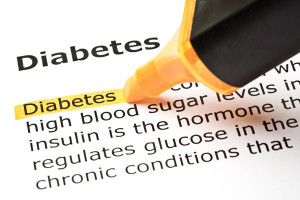 In late June, the American Association of Clinical Endocrinologists announced plans for a conference where U.S. and international experts will examine whether SGLT2 inhibitor side effects include diabetic ketoacidosis. Organizers hope the meeting will provide answers to questions from AACE members regarding recent reports and publications on the harmful effects of these drugs.
SGLT2 inhibitors are a class of medications approved to treat adults with type 2 diabetes, when combined with a proper diet and exercise. These drugs lower blood sugar by causing the kidneys to remove sugar from the body through the urine. If left untreated, type 2 diabetes can cause serious problems, such as nerve and kidney damage, blindness and heart disease.
Patients say that the SGLT2 inhibitors have caused them to suffer ketoacidosis and a number of other serious side effects, such as stroke, cardiovascular complications and hypotension.
The AACE is the largest association of clinical endocrinologists in the world, representing more than 6,000 experts working toward the care and treatment of diabetes patients. Most members are certified in Diabetes, Endocrinology and Metabolism and concentrate on treating patients with endocrine and metabolic disorders, such as diabetes, thyroid disorders, osteoporosis, growth hormone deficiency, cholesterol disorders, hypertension and obesity.
SGLT2 inhibitor side effects
The AACE/ACE Scientific and Clinical Review of DKA and The Effects of SGLT2 Inhibitors will take place on October 24 and 25 at the Grand Hyatt DFW in Dallas, TX. Top scientists, diabetes experts and relevant diabetes care stakeholders will gather to examine available data and provide recommendations for prescribers and patients.
"AACE's responsibility to its members and their diabetes patients is to conduct a complete, objective and balanced evaluation of the data and investigate any knowledge gaps before issuing our recommendations," states AACE President George Grunberger, MD, FACP, FACE, "There are still unanswered questions to answer before we draw any definitive conclusions on the subject, and that is what this conference is designed to do."
FDA warns users of SGLT2 inhibitors
On May 15, 2015 the FDA issued a safety communication warning that the type 2 diabetes medicines canagliflozin, dapagliflozin and empagliflozin may cause ketoacidosis — a serious condition where the body produces high levels of blood acids (ketones) that could require hospitalization.
"We are continuing to investigate this safety issue and will determine whether changes are needed in prescribing information for this class of drugs, called sodium-glucose cotransporter-2 (SGLT2) inhibitors," said the Agency in a Safety Announcement.
The FDA urges patients to pay close attention to any signs of ketoacidosis and to seek immediate medical attention if they experience symptoms such as nausea, abdominal pain, vomiting, difficulty breathing, confusion and unusual fatigue or sleepiness. Health care professionals are advised to evaluate patients for the presence of acidosis, including ketoacidosis in patients exhibiting these symptoms.
During the period of March 2013 to June 6, 2014, 20 cases of acidosis — diabetic ketoacidosis, ketoacidosis or ketosis — were recorded in the FDA Adverse Event Reporting System in patients treated with SGLT2 inhibitors. All patients required emergency room visits or hospitalization to treat the ketoacidosis.
SGLT2 inhibitors have not been approved for patients with type 1 diabetes.