Study Analyzes da Vinci Robotic Surgery Complications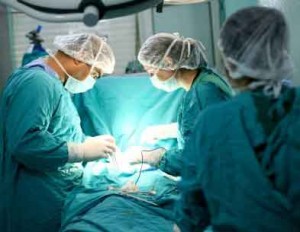 At the 50th Annual Meeting of the Society of Thoracic Surgeons in January 2015, several researchers presented their findings gleaned from analyzing years of FDA data regarding da Vinci robot surgery and its potential for severe complications. The data reflected incidents reported from January 2000 to December 2013. During this time, the researchers found that there were 144 patient deaths, 1,391 patient injuries, and 8,061 malfunctions of the da Vinci system reported to the FDA.
The researchers discovered that the rate of complications has remained relatively stable, which may suggest that surgeons' increasing experience and training with the robot surgery system does not necessarily improve patient safety.
The researchers also found that patients undergoing gynecologic and urologic surgeries suffered fewer complications as compared to patients undergoing more complex surgeries, such as cardiothoracic surgeries.
da Vinci robot surgery complications
This report is only the latest to raise concerns about the safety of patients undergoing da Vinci robot surgery. A 2014 study was published in the journal Obstetrics & Gynecology by lead study author Jason D. Wright, chief of gynecology oncology at Columbia University. The study analyzed the medical records of 87,000 women who had ovarian cysts or ovaries removed at 502 hospitals from 2009 to 2012. During that period, the use of the da Vinci robot surgery system increased from 3.5 percent to 15 percent for ovarian surgeries and from 2.4 percent to 12.9 percent for ovarian cyst removal.
The researchers found that 7.1 percent of patients suffered robotic surgery complications during ovary removal, compared with just 6 percent of patients undergoing conventional laparoscopic surgery. There was a similar increase in complications for da Vinci surgery patients who underwent ovarian cyst removal.
Some of the complications linked to da Vinci robot surgery include:
Injury to nearby organs
Infection
Bleeding
Internal scarring
Device malfunction
Nerve injury
Death
The latest study presented at the 2015 conference makes a note of some of the ways in which the da Vinci robot surgery system can malfunction.
They include:
Falling of broken or burnt pieces of surgical instruments into patients
Electrical arcing of instruments
Unintended operation of instruments
System errors
Video/imaging problems
Research suggests adverse events underreported
In August 2013, a study published in the Journal for Healthcare Quality took a closer look at the adverse events reported to the FDA regarding the da Vinci robot surgery system. Study co-author Dr. Martin Makary and his colleagues analyzed court records and media reports to find five cases that were never reported to the FDA. They also discovered problems with three cases that were reported, including one adverse event that was not submitted to the FDA until 930 days after the procedure and another that had a delayed submission of 292 days. One of the cases was allegedly not reported to the FDA until after the media reported the patient's death.
Although this study uncovered only a small number of unreported da Vinci complications, Dr. Makary suggested that they "represent a small fraction of the true events out there." He further stated that the number of events that are reported "seems very low, given the discussion of these events in the surgical community."