Zofran-Related Birth Defects Lawsuit Filed Against GSK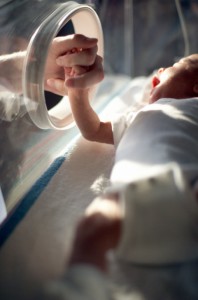 A Salem, Illinois mother has filed a Zofran-related birth defects lawsuit against GlaxoSmithKline on behalf of her son. She accuses the pharmaceutical giant of knowing about the risks the drug poses to unborn children, but failing to warn patients and the medical community.
The mother was prescribed Zofran by her physician early in her first trimester of pregnancy as a way to alleviate and prevent morning sickness. She continued to use the drug through her third trimester.
Zofran is a prescription drug used to prevent chemotherapy-induced nausea and vomiting, radiation therapy-induced nausea and vomiting and post-operative nausea and/or vomiting.
Zofran-related birth defects
The boy was born in February 2009. Approximately five months after his birth, he was diagnosed with a ventricular septal defect. According to the claim, he is unable to participate fully in life, as he cannot run or play many sports. Additionally, he also exhibits emotional difficulties not displayed by his two older siblings that were not exposed to Zofran or ondansetron in utero.
The boy also has serious developmental delays, forcing him to wear a diaper to bed at night although he is six and a half years old.
The Zofran lawsuit alleges that the boy was exposed to the drug in utero during the periods when his cardiac tissues were forming and susceptible to developmental insult from environmental exposure. According to the mother, there is no known genetic cause for her son's condition, as no other family member has suffered the same conditions. Additionally, his two older siblings were both born healthy and vibrant, as the mother carried them to term without taking Zofran or ondansetron.
Zofran heart defects lawsuit
The mother is suing GSK on 10 counts, including:
Strict Products Liability
Breach of Express Warranty
Negligence
Failure to Warn (Strict Liability)
Fraudulent Misrepresentation
Design Defect (Strict Liability)
Negligent Misrepresentation
Loss of Consortium
Breach of Implied Warranty
Illinois Deceptive Trade Practices Act 815 ILCS 510
Mother accuses GSK of deception over Zofran
Zofran has not received approval from the U.S. Food and Drug Administration for use during pregnancy, but the drug has been widely prescribed by doctors due to a lack of an alternative.
In her claim, the mother notes that GSK pled guilty to promoting its prescription drugs for off-label uses in 2012. The company was forced to pay more than $1 billion in a settlement to the federal government for this illegal marketing of drugs.
She alleges that the company has known that Zofran presents an unreasonable risk of harm to babies who are exposed to it during pregnancy since at least the 1980's, but failed to share this information. The mother claims the company began receiving reports of birth defects associated with the use of Zofran by pregnant women as early as 1992, with at least 32 reports by 2000.
The plaintiff claims that three recent epidemiological studies have examined the link between prenatal exposure to Zofran and the risk of congenital heart defects in babies and all three showed a more than doubled risk of giving birth to an infant with a cardiac malformation.