DePuy Pinnacle Hip Lawsuit Cites Metallosis Complications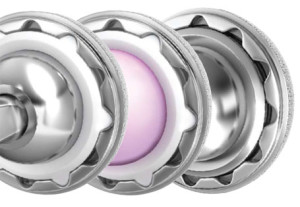 A Kentucky man has filed Pinnacle hip lawsuit in the DePuy Pinnacle multidistrict litigation (MDL). The MDL is pending in the United States District Court for the Northern District of Texas, located in Dallas.
The plaintiff, Ronald G. Aller, of Harrodsburg, Mercer County, KY, seeks compensation for a hip revision surgery that he underwent in order to alleviate pain and correct the injuries he allegedly sustained after his hip replacement.
Plaintiff underwent hip revision surgery
According to the hip revision surgery lawsuit, Aller received a DePuy Pinnacle total hip replacement to his right hip on March, 2006, and a second replacement, to his left hip, on April 28, 2006. He underwent both surgical procedures at Baptist Hospital East, under Dr. Ernest Eggers. After the hip replacement, Aller began to experience numbness and pain and showed signs of metallosis – a build-up of metal debris in the soft tissues of the body. As a result, on January 29, 2015, he underwent revision surgery to replace the right implant. The painful and costly surgery was performed at the Cleveland Clinic by Dr. Trevor Murray.
The complaint alleges that Aller received a defective hip implant and he seeks to recover for "bodily injuries, lost wages, physical and mental pain, past and future medical expenses, past and future pain and suffering, increased risk of future harm and permanent injury." His wife is also named as a plaintiff and she alleges loss of consortium.
DePuy Pinnacle hip lawsuits
The plaintiffs filed their claim in Texas, rather than in the Eastern District of Kentucky, because Judge Ed Kinkeade, the judge presiding over the Pinnacle MDL has issued a direct-filing order. The lawsuit therefore joins more than 7,000 other lawsuits pending against the hip manufacturer over its metal-on-metal replacement hip.
Like thousands of other injured DePuy hip patients, the Allers' complaint names as defendants three DePuy companies and two Johnson & Johnson companies. Johnson & Johnson is the parent company of DePuy, which has been manufacturing various metal-on-metal hip systems since 2000.
Metal hip replacement systems gained popularity as younger patients increased to make up a larger portion of the population to undergo hip replacements. After they became common in the marketplace, it was discovered that metal on metal devices contribute to a variety of serious hip replacement complications.
Revision surgery necessary for many patients
A significant number of the patients who receive a metal on metal hip face the prospect of revision surgery due to high rates of early failure. Injuries from metal hip replacements systems like the DePuy Pinnacle hip include pain, inflammation, tumors, allergic reactions, neurological and endocrine problems, and migration of metal particles into the tissues surrounding the hip.
In dispute in the MDL lawsuits is whether the metal hip design was unreasonably dangerous, whether DePuy or Johnson & Johnson knew about its dangerousness, and whether they chose not to warn the public about it.