FDA Issues Communication about Invokana and Bone Fracture Risk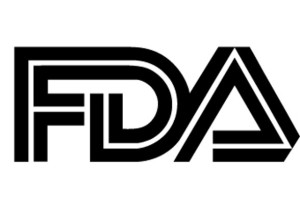 On September 10, the U.S. Food and Drug Administration issued a safety communication that the label of diabetes drug Invokana (canagliflozin) had been revised to include updates on bone fracture risk and new information on decreased bone mineral density.
Invokana is a prescription medicine used with diet and exercise to lower blood sugar in adults with type 2 diabetes. The medication belongs to a class of drugs called sodium-glucose cotransporter-2 (SGLT2) inhibitors.
According to the FDA, details on the risk of bone fractures was already in the Adverse Reactions section of canagliflozin's label at the time of its approval. Health care professionals are advised to review factors that contribute to fracture risk prior to prescribing the drug to patients. Similarly, the FDA encourages patients to talk to their health care provider about factors that may increase their chances of succumbing to a bone fracture.
Label update for Invokana bone fracture risk
Canagliflozin patients are advised to continue taking the drug until consulting with their healthcare professional. Untreated type 2 diabetes can cause severe health issues, such as nerve and kidney damage, heart disease and blindness. Canagliflozin effectively lowers blood sugar levels by helping the kidneys remove sugar from the body through the urine. It is available as a single-ingredient product, under the brand name Invokana, and as a combination with the type 2 diabetes medicine metformin, under the brand name Invokamet.
"Based on updated information about bone fractures from several clinical trials, we revised the drug label and added a new Warning and Precaution," the FDA announcement said. "The additional data confirm the finding that fractures occur more frequently with canagliflozin than placebo, which is an inactive treatment. Fractures can occur as early as 12 weeks after starting the drug. In the clinical trials, when trauma occurred prior to a fracture, it was usually minor, such as falling from no more than standing height."
The FDA also noted that it added new information on the risk of decreased bone mineral density to the label.
"A clinical trial that we required the manufacturer of canagliflozin to conduct evaluated changes to bone mineral density over two years in 714 elderly individuals and showed that canagliflozin caused greater loss of bone mineral density at the hip and lower spine than a placebo," said the announcement. This new safety information has been added to the Adverse Reactions section of the drug label."
Invokana linked to diabetic ketoacidosis (DKA)
On May 15, 2015 the FDA issued a warning that Invokana and other SGLT2 inhibitors may result in diabetic ketoacidosis (DKA). This life-threatening condition occurs when the body cannot use sugar (glucose) for fuel, because there isn't enough insulin or none at all. Instead, fat is used for fuel. As the fat is broken down, acids called ketones build up in the blood and urine. High levels are very poisonous to the body.
An FDA safety communication was issued for patients taking SGLT2 inhibitors, urging them to seek immediate medical attention if they notice any warning signs of ketoacidosis, including abdominal pain, difficulty breathing, confusion, vomiting, unusual fatigue or nausea. A total of 20 cases of DKA in patients treated with SGLT2 inhibitors were reported to the FDA from March 2013 to June 6, 2014.