MA Hospital Faces Delivery Room Errors Lawsuit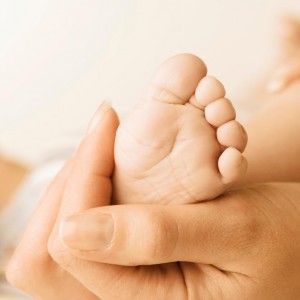 Cooley Dickinson Hospital now faces a delivery room errors lawsuit filed by the family of Pamela J. Sampson, a 32-year-old Hadley woman who died in 2013. Sampson left behind a now 19-month-old boy and her family alleges that the hospital was negligent in missing signs of pre-eclampia and possible HELLP syndrome.
Unfortunately, Sampson's death is not an isolated incident; the Northampton, Massachusetts hospital's Childbirth Center has had a string of serious and fatal incidents which has led to an ongoing state Department of Public Health investigation.
Hospital missed signs of pre-eclampsia
According to the complaint, Sampson saw several doctors from the Childbirth Center during her pregnancy who should have taken note of her test results, beginning November 18, 2013, and continuing with later visits, which showed protein in her urine and high blood pressure. These signs, especially when considered in light of an unusual weight gain of 48 pounds, were symptoms of eclampsia.
In the middle of the night on December 28, 2013, Sampson called her doctor in a panic to report vomiting and pain. The doctor did not send her to the hospital until she called back again five hours later with a headache. She was admitted to the hospital around 8 a.m. and had blood pressure as high as 190/136. According to the lawsuit, the hospital did nothing to address the pre-eclampsia until performing an emergency c-section at 9:50 a.m., while Sampson was unresponsive.
Hospital staff recognized that Sampson had experienced a cerebral hemorrhage only after she remained unresponsive for over 10 hours. According to the lawsuit, once hospital personnel realized that she would not recover, they had her airlifted to a Boston hospital for the alleged purpose of having her die someplace other than Cooley Dickinson Hospital. It also claims that the hospital provided incomplete and misleading records related to the events.
History of delivery room deaths
In only two years – from 2012 to early 2014 –Cooley Dickinson Hospital's Childbirth Center had a half dozen serious incidents which included three fatalities. The three deaths include two infants who died at birth. In one of the instances, the staff did not note the infant's abnormal heart rate and in the other, the staff did not notice that a mother's pelvis was not capable of a natural delivery. Among the three delivery room deaths, Sampson's is the only one for which a lawsuit has been filed.
According to the hospital's president, Joanne Marqusee, the three deaths were not caused by a single problem but are symptoms of the hospital's systemic shortcomings which include shortfalls in communication. In light of the Department of Public Health investigation, Cooley Dickinson Hospital has made changes to its staff procedures. The changes target the problems of staff fatigue and weaknesses in communication and training. As part of the plan, the hospital hired obstetric and patient safety consultants, and made changes to its chain-of-command policy.
Delivery room errors and consequences
Hospitals and their staff are required to meet the standard of care for the safety of their patients. When they fail to meet this standard can cause death or serious injury to both mother and child. Families whose joy turns to sorrow as the result of delivery room errors often turn to the courts in their pursuit of justice and fair compensation.