Cook IVC Filter MDL Update: Bellwether Cases Selected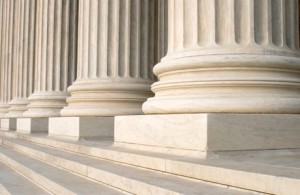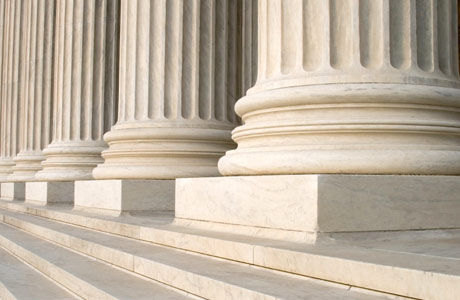 U.S. District Judge Richard L. Young has ordered a small group of bellwether cases to be prepared for early trial dates. The lawsuits, which were filed against Cook Medical, involve allegations regarding the defendant's medical devices, known as vena cava filters. To date, there are about 200 IVC filter lawsuits pending in this particular multidistrict litigation (MDL), which was established in October 2014 in the U.S. District Court for the Southern District of Indiana.
By establishing the MDL, the U.S. Judicial Panel on Multidistrict Litigation (JPML) has allowed for the effective use of resources for all involved parties. MDLs also serve to prevent the possibility of contradictory rulings across districts and they also avert duplicative discovery. MDLs are unlike class action lawsuits in that each plaintiff retains the right to an individual trial by jury. Although the cases joined to the MDL will share pretrial discovery, the outcome of one trial is not binding upon the other cases.
When the bellwether cases are presented in court, the parties have the opportunity to assess the reactions of jurors to various evidence and testimony. Following the resolution of the bellwether trials, the remaining cases that are not resolved via settlements will be transferred back to their home districts for trial.
Common allegations in Cook vena cava filter lawsuits
All of the lawsuits pending in the MDL against Cook Medical involve allegations pertaining to inferior vena cava IVC filters, which are implantable medical devices that may be used for patients who have or are at risk for blood clots. IVC filters are often referred to as "spider-like" devices. They are inserted into the inferior vena cava, which is a large vein that transports oxygen poor blood into the heart from the lower body. These filters are designed with numerous struts that protrude out in various directions. These struts are intended to catch blood clots that may break free from a vein in the lower body and travel to the heart or lungs.
Typically, patients with blood clots are prescribed anticoagulants, or clot-busting drugs. These blood-thinners can help reduce the possibility that a blood clot will travel to the lungs and cause a life-threatening condition known as pulmonary embolism. Blood clots may also travel to the brain and cause stroke or to the heart and cause a heart attack.
However, not all patients can safely take anticoagulants, which is why some have received IVC filters instead. The approximately 200 plaintiffs who filed product liability lawsuits against Cook Medical claim that the devices can break, move out of position, and cause serious internal injuries such as perforation of the vena cava.
Bellwether case selection process
In July 2015, Judge Young issued a case management order that required the defendants and the plaintiffs to each select five cases for early case-specific discovery. Those selections were submitted on October 5. By November 2, the plaintiffs are required to provide a statement of special damages.
They must also make a demand for settlements for each of the 10 cases. The defendants will have 60 days to respond. Assuming that these cases are not resolved via settlements, the parties must select which of them will have early trial dates. The bellwether trials are expected to begin in September 2016.