First Federal Zoloft Lawsuit Goes to Trial in 2016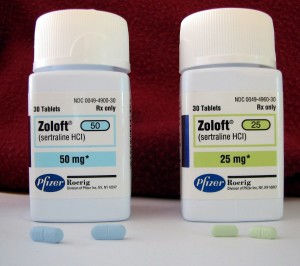 The first Zoloft lawsuit filed in federal court has been scheduled for an early trial date in March 2016. This lawsuit, known as a bellwether case, is essentially a test case that allows all parties involved with the multidistrict litigation (MDL) to gauge how juries might react to evidence.
The plaintiffs whose lawsuits have been joined to the MDL allege that the defendant, Pfizer, failed to adequately warn patients and doctors that Zoloft could potentially cause birth defects when taken by pregnant women.
Establishment of Zoloft MDL
Hundreds of Zoloft claims have been added to MDL No. 2342 since it was established in April 2012 by the U.S. Judicial Panel on Multidistrict Litigation (JPML). The centralized litigation is proceeding in the U.S. District Court for the Eastern District of Pennsylvania before Judge Cynthia Rufe. The JPML may establish an MDL when multiple lawsuits have been filed against common defendants that share similar allegations and statements of fact. The MDL serves to streamline the legal proceedings for all involved parties.
Plaintiffs claim birth defects linked to drug
Zoloft (sertraline) is an antidepressant medication that is commonly prescribed to patients who suffer from anxiety disorders, panic disorders, depression, and obsessive-compulsive disorders. It is a selective serotonin reuptake inhibitor (SSRI) that is thought to work by balancing levels of chemicals in the brain. Like all drugs, Zoloft may cause some side effects. When taken during pregnancy, some women have reported that their babies were diagnosed with birth defects.
Plaintiffs in the MDL allege that Zoloft caused birth defects such as ventricular septal defect, pulmonary stenosis, right ventricular hypoplasia, and complex congenital heart disease. The plaintiffs claim that if the defendant had warned them of the risks, they never would have used the drug during pregnancy.
After the MDL was established, the parties went through a process known as discovery, during which pertinent documents exchanged hands. Some of these documents that came to light during discovery were internal memos from Pfizer research scientists. These memos suggested to executives that Zoloft could potentially cause birth defects, including heart defects and omphalocele defects.
However, Pfizer officials countered these reports, stating that the plaintiffs' counsel had presented cherry-picked information that was taken out of context.
Some trials already concluded in state court
Cases pending in the Zoloft multidistrict litigation aren't the only complaints filed against Pfizer. Other complainants have filed Zoloft lawsuits in state courts around the country, some of which have already been resolved.
Earlier in 2015, for example, a St. Louis jury found in favor of Pfizer after a week-long trial. The plaintiffs had claimed that exposure to Zoloft caused the minor child to be born with congenital heart defects. After delivering the verdict, jurors stated that they found in favor of Pfizer because they determined that the defendant did issue a warning about the risk of birth defects. The jurors also determined that the plaintiffs had failed to prove that the drug was the cause of the birth defects.