Four Plaintiffs File Joint Complaint in Xarelto MDL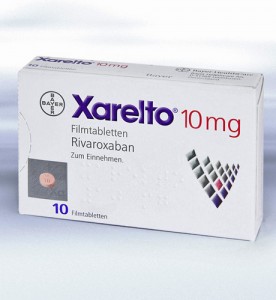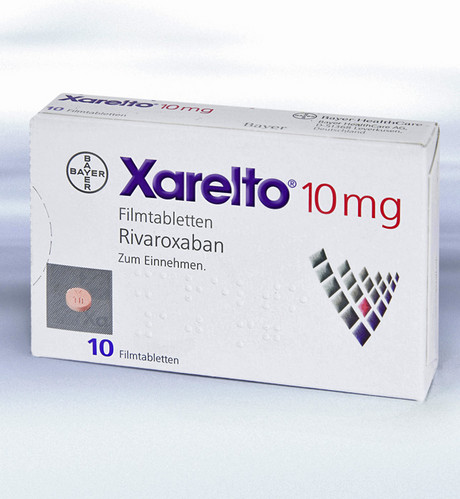 Adding to the growing list of lawsuits in the Xarelto federal multidistrict litigation (MDL), a group of four plaintiffs have come together to file a joint complaint alleging that they each suffered serious harm after using Jannsen's anticoagulant drug. The highly detailed complaint outlines the history of Xarelto, how it came to market and the reasons why plaintiffs believe its manufacturer negligently placed the general public at serious, unnecessary risk of severe complications such as those they experienced.
Four plaintiffs in Xarelto joint complaint
The four plaintiffs in this Xarelto lawsuit each claim to have suffered distinct and very serious harm after having taken the blood-thinning drug as prescribed by their physician.
Kentucky resident Sharon K. Bradshaw took Xarelto from July of 2014 through August of the same year and suffered a stroke on August 12, 2014. Indiana plaintiff Thomas Homco used Xarelto from August 7, 2013 through August 27, 2013, the date on which he suffered a serious gastrointestinal bleeding event. Plaintiff Bertha P. Valk of Jackson County, Oregon ingested Xarelto from March of 2012 through September 2013, the month in which she experienced a gastrointestinal bleed. Plaintiff Melba Wiechbrodt of Oklahoma took Xarelto for approximately one month in the fall of 2012, ultimately suffering a thalamic hemorrhage on October 12 of that year. The incident proved fatal on October 13, and this lawsuit has been joined by her estate's representative.
Allegations of negligence against Jannsen, Bayer
The complaint in this case alleges numerous acts of negligence on the part of drug makers Jannsen and Bayer as they sought to bring Xarelto to the American market. Specifically, the complaint cites serious irregularities in the studies used in support of the firms' bid for FDA approval of the drug for the prevention of deep vein thrombosis and pulmonary embolism in patients undergoing hip or knee replacement surgeries.
The so-called "RECORD" studies purportedly indicated that Xarelto was a superior drug to those already existing on the marketplace, though the FDA itself had found rampant protocol violations during the study, including "systemic discarding of medical records," unauthorized unblinding, falsification and improprieties in randomization.
Even with these facts, the defendants received approval for Xarelto as an aid in reducing the risk of stroke and embolism in patients with non-valvular atrial fibrillation, largely as a result of the so-called "ROCKET AF" study. This study argued that Xarelto was superior to existing blood thinner warfarin, though well-known flaws in this study drew the attention of the FDA as well as advocacy group Public Citizen. Further, the "once daily" dosing recommendations for the drug were assailed as being chosen more for marketing purposes than for reasons of drug efficacy.
The complaint alleges that the use of Xarelto without appropriate blood monitoring, dose adjustment and twice a day dosing can result in major, life-threatening bleeding events, information that was essentially disregarded by the makers of the drug.
Multiple claims for relief included in Xarelto lawsuit
The plaintiffs in this case allege that Janssen and Bayer engaged in numerous acts of negligence with regard to placing Xarelto on the U.S. market, and have included a series of distinct counts in their claims for relief. Among them are:
Strict liability
Defective manufacturing
Defective design
Failure to warn of known risks
Breach of express and implied warranties
Negligent misrepresentation
Fraud
Violation of consumer protection laws
As a result of the foregoing, the plaintiffs in this case are seeking compensatory damages including, but not limited to, pain, suffering, loss of enjoyment, emotional distress and other non-economic damages; economic damages in the form of medical expenses and lost earnings; attorney fees and costs and punitive damages "in an amount sufficient to punish defendants and deter future similar conduct."