Invokana Class Action Lawsuit Filed in Canada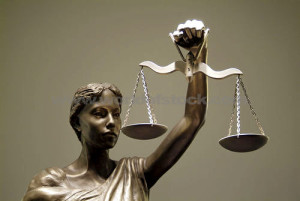 A class action lawsuit filed in Canada alleges that Invokana can cause kidney failure and other life-threatening injuries in those who take the diabetes drug. Invokana belongs to a new class of medications called sodium-glucose cotransporter- 2(SGLT2) inhibitors and was only recently added to Nova Scotia's Pharmacare program, which dispenses canagliflozin in 100mg and 300 mg tablets. The diabetes drug was already available in the provinces of Ontario and Quebec.
Invokana is indicated for people with type 2 diabetes for whom insulin is not an option, or those who suffer from poor glycemic control with sulfonylurea and metformin.
According to Canada's CBC News, the class action was filed in Ontario Superior Court by Rosaba Joudry on behalf of the class, but has yet to be certified by the court. Legal counsel for the plaintiff expects certification of the suit to take place over the next seven months.
Invokana class action lawsuit pending in Canada
A resident of Scarborough, Ontario, plaintiff Rosaba Joudry took Invokana over eight months, but was disturbed after seeing a TV commercial in 2014 regarding Invokana litigation in the United States.  The ad discussed possible SGLT2 inhibitor side effects such as risk of diabetic ketoacidosis and kidney failure.
Court documents indicate that Joudry was concerned about her health for good reason. Her physician advised her to discontinue the medication until he could assess her. Tests showed that Joudry had suffered kidney damage and was in the beginning phases of kidney failure.
Like many diabetic patients in the United States, Joudry claims she would never have taken Invokana if she had been properly warned about side effects. The Invokana lawsuit argues that Janssen Pharmaceuticals breached their duty of care by omitting a clear warning on the product label regarding ketoacidosis and kidney damage risks.
The suit is seeking more than $1 billion in compensatory damages on behalf of eligible Canadian patients who allegedly suffered injury while taking the drug.
Safety concerns linger regarding ketoacidosis
The class action filing comes at a pivotal time, when health regulators in the U.S. have begun alerting consumers about potential dangers associated with SGLT2 inhibitors. This past May, the FDA issued a safety communication regarding SGLT2 inhibitors, warning that the diabetes drugs can increase a patient's risk of ketoacidosis, a potentially fatal condition when not treated promptly. According to the agency's adverse event reporting database, 20 patients who were being treated with Invokana or other SGLT2 inhibitors developed diabetic ketoacidosis and required hospitalization.
This particular risk is addressed in the Canadian class action suit, which alleges that Janssen failed to conduct prospective and retrospective studies on the long-term side effects of SGLT2 inhibitors. This June, just one month after the FDA drug communication, health officials in Canada began their own investigation into the safety profile of SGLT2 inhibitors – a class of drugs that includes Invokana, Farxiga, Jardiance, Invokamet, Glyxambi and Xigduo XR.
A Janssen spokesperson released the following statement via email: "We continue to work with Health Canada in their class assessment of the potential risk of diabetic ketoacidosis (DKA) with SGLT2 inhibitor use. Invokana (canagliflozin) provides important benefits to patients with Type 2 diabetes and we remain confident in the overall safety profile of Invokana."