Mother Accuses Hospital, Doctor of Birth Injury Malpractice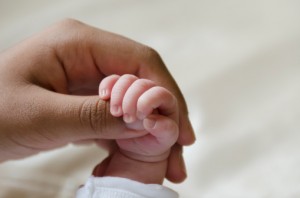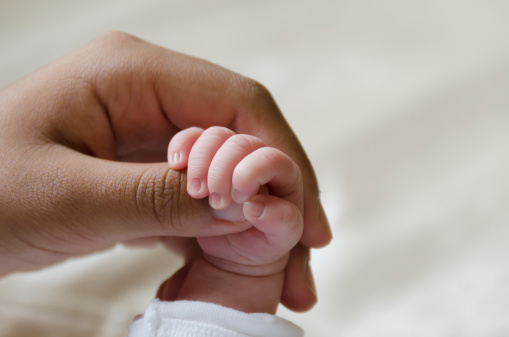 A Texas mother has filed a birth injury lawsuit against the Kansas hospital where her daughter was born and the doctor who delivered the now three-year-old child.
On September 7, 2012, the mother was admitted to the hospital with premature rupture of membranes, at approximately 31 weeks and six days gestation. An ultrasound was performed that same day, calculating the amniotic fluid index at 5.93 cm. The physician named in the lawsuit was her attending obstetrician.
According to his notes, the doctor planned to keep the mother hospitalized up to 34 weeks, but proceed with active labor if any signs of infection appeared. Some of his admission orders included bed rest, steroids, azithromycin orally, amoxicillin intravenously and magnesium sulfate. It's important to note that the Consent to and Conditions of Admission to the hospital for the mother's hospitalization has no signatures. The mother was legally blind at the time of admission and continues to be impacted with this handicap.
Eleven days later, on September 18, an ultrasound estimated the fetal weight at 2,120 grams and the amniotic fluid index at 3.2 cm. The mother started contractions two days later on September 20. At 9:09 am the following day, the doctor ordered Pitocin stimulation to begin. Later that day he assumed care of her labor and ultimately ordered the Pitocin to be held at midnight for two hours and to be restarted at one-half strength.
Baby girl born after 39 hours of labor
At 8:40 am on September 22, he ordered that the Pitocin administration could exceed 20 milliunits if necessary. The Delivery Summary noted that the total time of labor was 39 hours and 30 minutes, with Stage 1 lasting 39 hours and five minutes. The baby girl was born in critical condition at 1:20 pm that day, with Apgar scores recorded as 1-2-4 at one, five and 10 minutes, respectively. The child's head was molded and bruised.
In the early hours of September 23, the infant was airlifted to another hospital where she remained until October 9, 2012. Brain imaging revealed diffuse hypoxic ischemic encephalopathy. Acute chorioamnionitis was present on placental pathology. The mother was discharged from the hospital on September 23, 2012.
Nearly five months later, on February 21, 2013, her discharge summary was dictated. Some of the details noted included that she "actually did quite well in the hospital," "was kept busy with different videos," "delivered a healthy baby girl" and "(t)he baby was doing well in the nursery." Today, the little girl has cerebral palsy, is profoundly delayed and is permanently and catastrophically injured, according to the claim.
The mother's lawsuit includes two causes of action, including the medical negligence of both the hospital and the doctor.
Hypoxic ischemic encephalopathy and cerebral palsy
One of the most common types of brain damage caused by a loss of oxygen is called hypoxic-ischemic encephalopathy, which can result in cerebral palsy. When HIE occurs, it often causes severe developmental, cognitive delays or motor impairments that reveal themselves as the child grows. The severity of the impact typically cannot be determined until the child is three or four years old.
An infant's body can handle brief periods of depleted oxygen, but brain tissue is destroyed if the asphyxia lasts too long. Hypoxic-ischemic encephalopathy caused by fetal or neonatal asphyxia is a leading cause of death and severe impairment in newborns. It occurs most commonly in full-term infants, but it premature infants can also be impacted.


U.S. District Court for the District of Kansas, N.A.B., a minor, by and through her mother and natural guardian, Isabel G. Espitia, individually, vs. St. Catherine Hospital and Bret Earl Heskett, M.D. http://www.ksd.uscourts.gov/


My Child at Cerebralpalsy.org, Hypoxic-Ischemic Encephalopathy, or HIE, Also Known as Intrapartum Asphyxia http://cerebralpalsy.org/about-cerebral-palsy/cause/hypoxic-ischemic-encephalopathy/