No FDA Approval for AstraZeneca's Latest Diabetes Drug
The FDA has refused to grant approval for AstraZeneca's latest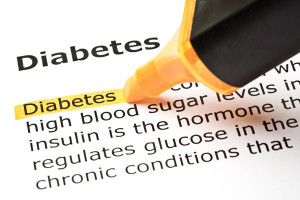 diabetes drug, which combines two of the company's existing diabetes medications. The federal agency would require further data to give the drug its blessing, which would mean additional clinical trials or the completion of ongoing trials.
The new drug would have combined Saxagliptin (brand name Onglyza) and Dapagliflozin (marketed as Farxiga) to create what the London-based company touted as a more effective diabetes treatment.
Whereas Onglyza is a DPP-4 inhibitor which works by making more insulin, Farxiga is part of a new class of drugs known as SGLT-2 inhibitors, which prevents the kidneys from absorbing sugar and allows it to be excreted through the urine instead.
The FDA and certain watchdog groups have recently raised concerns about possible side effects of SGLT-2 inhibitors, including Farxiga. Among the alleged side effects are ketoacidosis and various kidney problems. The FDA's failure to approve AstraZeneca's new combination drugs represents a set-back in the company's bid to compete in the lucrative diabetes II drug market.
Concerns raised about Farxiga, other SGLT-2 inhibitors
The FDA raised concerns about Farxiga and other SGLT-2 inhibitors after receiving 20 adverse event reports among diabetes type II patients who have used these medications. According to an FDA safety communication issued on May 15, the reports concern patients who experienced diabetic ketoacidosis between March of 2013 and June 6, 2014. Ketoacidosis is a condition in which acid build up in the blood reaches dangerous levels. The agency cautioned that further review was necessary, but urged any who experienced symptons such as difficulty breathing, nausea, vomiting, abdominal pain, confusion, unexplained fatigue or drowsiness, or sweet-smelling breath to seek prompt medical attention.
The Institute for Safe Medication Practices (ISMP) also reported in their May 21 quarterly report that kidney failure and other kidney problems were among 457 serious adverse event reports associated with the drugs. Public Citizen, a watchdog group focused on public safety, had already suggested as early as 2013 that the new class of medications had not been tested sufficiently to ensure their safety.
Diabetes drugs are a lucrative niche
Approximately 382 million people around the world suffer from diabetes, making the production of diabetes treatments a lucrative niche for pharmaceutical companies. AstraZeneca made a multi-billion dollar deal with Bristol-Myers Squibb Co. for their share in a joint venture to produce diabetes drugs, allowing them to produce medications that included Farxiga. The proposed drug combination would have served as a competitor to Eli Lilly's Glyxambi and analysts have proposed that it would have generated over $850 million for the company.
The company had reported that their new combination drug reduced blood sugar levels more effectively than either medication by itself in a late-stage clinical trial. The FDA's refusal to approve the drug is a blow to the company; a spokesperson said that they are not sure at this time when they will be able to resubmit their application.