California Woman Files Invokana Lawsuit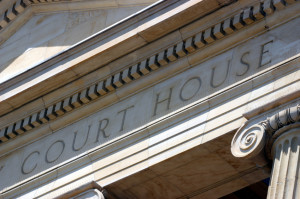 A Stockton, California woman, Jennifer Anzo, blames the diabetes drug Invokana for the diabetic ketoacidosis (DKA) and resulting complications she experienced in late 2013.
On October 26, 2015, she filed a lawsuit in the United States District Court for the Eastern District of California against Invokana's maker Janssen Research & Development, LLC, Janssen Pharmaceuticals, Inc., and Johnson & Johnson.
Plaintiff hospitalized for ketoacidosis
According to the court papers, the plaintiff's physician prescribed her Invokana to improve glycemic control along with diet and exercise but it caused injuries and damages. Anzo developed DKA in late October 2013 and needed to be hospitalized at Dameron Hospital in Stockton, CA. She suffered complications including nausea, vomiting, abdominal pain, dehydration, trouble breathing, and low blood pressure.
The complaint alleges that the defendants were negligent in how they designed, manufactured, tested, packaged, marketed, and/or sold Invokana, also known as canagliflozin. It further claims that the medication, which blocks glucose from being absorbed by the kidneys, requires proper monitoring to prevent kidney failure, serious cardiovascular issues, and the dangerous condition DKA.
About Invokana
The U.S. Food and Drug Administration (FDA) approved Invokana on February 28, 2013. It was the first in a handful of a new class of drugs called SGLT2 inhibitors that were released to treat type 2 diabetes mellitus.
SGLT2-inhibiting drugs differ from earlier type 2 diabetes treatments because they do not affect insulin but instead affect how the body processes it. A key benefit is that patients are therefore less likely to develop hyperglycemia.
Some other advertised benefits of SGLT2 inhibitors include:
Weight loss
Reduced A1C levels (glycated hemoglobin)
Metformin-free alternative treatment for patients who cannot take metformin (Glucophage)
SGLT2-inhibitor drugs are prescribed as standalone treatment or in conjunction with other diabetes drugs and treatments.
Invokana among drugs linked to DKA
The new SGLT2 inhibitors quickly became popular because they offered fewer side effects than traditional diabetes treatments. An additional benefit was weight loss, which has long played a key role in the treatment of type 2 diabetes. However, patients who take SGLT2 inhibitors like Invokana have developed ketoacidosis, a dangerous condition that can lead to coma and death if not promptly treated. The FDA warned about ketoacidosis risks linked to SGLT2 inhibitors in a safety communication issued in May of 2015.
The California plaintiff claims the defendants knew that the operation of Invokana places extreme pressure on kidneys. She alleges the manufacturer had reason to know of the danger of ketoacidosis but failed to warn users or their doctors of the risk or the need for close monitoring. Despite this, she claims, they aggressively marketed the drug to the public and medical professionals, claiming that Invokana is safe and free from serious side effects.
Anzo's Invokana lawsuit claims that the defendants are liable under theories of strict products liability for failure to warn; negligence; breach of warranties; negligent misrepresentation; defective design; and unjust enrichment. As a result, she requests punitive damages; injunctive relief, attorney's fees, medical expenses, and more than $75,000 in compensation.