FDA Releases New Safety Communication Regarding Invokana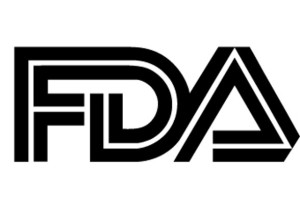 One of the newer generations of diabetes medications, Invokana, has come under fire in recent months for potentially increasing the risk of serious health problems. Now, the FDA has issued a new safety communication informing healthcare practitioners and patients that the agency has revised labeling information for Invokana and other sodium-glucose cotransporter-2 (SGLT2) inhibitors.
After conducting a safety review, the FDA warns that patients taking these drugs may run the risk of developing serious urinary tract infections and excessive levels of acid in the bloodstream.
The FDA noted that both of these complications could lead to hospitalization.
SGLT2 inhibitors risks outlined
The FDA safety communication stopped short of advising patients who are currently taking Invokana to talk to their doctors about switching to a different medication. However, it did recommend that patients be mindful of the potential symptoms of diabetic ketoacidosis and to get medical help immediately if these symptoms develop. Diabetic ketoacidosis is a life-threatening condition that occurs when the body burns fat for fuel instead of sugar. This results in the buildup of a byproduct, called ketones, in the bloodstream.
The symptoms of diabetic ketoacidosis, which can develop rapidly, typically include excessive thirst, frequent urination, nausea and vomiting, weakness or fatigue, and abdominal pain. Patients may also suffer from confusion, shortness of breath, and fruity-scented breath. If left untreated, patients with diabetic ketoacidosis may lose consciousness and they are at risk of death.
The FDA would also like patients taking SGLT2 inhibitors to be mindful of the potential symptoms of a serious urinary tract infection. These symptoms can include blood in the urine, painful or burning urination, frequent or urgent urination, fever, and pain that is felt in the lower part of the abdominal region. Patients who experience these symptoms are advised to contact their doctors as soon as possible.
Actions the FDA has taken
This latest safety communication comes on the heels of an earlier advisory issued by the FDA in May of 2015. At that point, the FDA alerted patients to the possibility of developing diabetic ketoacidosis after taking Invokana and other SGLT2 inhibitors, and informed patients and healthcare providers that they would continue to review the situation.
In this most recent report, the FDA noted that it had analyzed information from the FDA Adverse Event Reporting System (FAERS) database from March 2013 to May 2015. This review revealed that there were 73 reported cases of diabetic ketoacidosis in diabetic patients who were taking SGLT2 inhibitors. The agency noted that there was a strong possibility that there were additional cases that were never reported.
The FDA also identified 19 reports of life-threatening blood infections and kidney infections that were secondary complications of urinary tract infections. These cases were reported from March 2013 to October 2014. All of these patients required hospitalization, some in intensive care, and a few of them required dialysis. Because of these health concerns, the FDA has added new warnings to the label of all SGLT2 inhibitors, alerting the public of potential Invokana side effects. The agency is also requiring manufacturers to conduct a post-marketing study.