Judge Excludes Opinion of Expert Witness in Zoloft MDL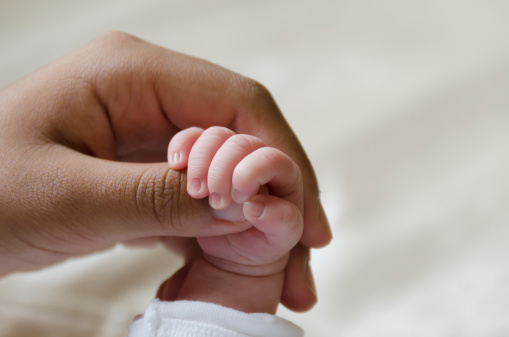 On Dec. 2, defendant Pfizer scored a notable victory in the ongoing Zoloft multidistrict litigation pending in the U.S. District Court for the Eastern District of Pennsylvania. Judge Cynthia M. Rufe issued an order that the opinion of Dr. Nicholas Jewell Ph.D. — the general causation expert commissioned by the plaintiffs — would be excluded, because he didn't provide substantive evidence that the drug during pregnancy can result in cardiovascular birth defects.
Pfizer disputed the admissibility of Dr. Jewell's opinion, claiming that based his opinion on unsubstantiated methods. His report included an in-depth review of 11 published epidemiological studies he asserts are the "core studies" that review the relationship between SSRIs and birth defects. These peer-reviewed studies included cardiovascular birth defects ratios specific to Zoloft.
The doctor cited multiple studies that established a statistically significant link between using Zoloft while pregnant and cardiac birth defects, but subsequent studies indicated these relationships could have been caused by confounding by indication or another unnamed confounding factor. In addition to reviewing established studies, Dr. Jewell also re-analyzed data from select studies. This re-analysis is noted in his report, but Judge Rufe ruled that it wasn't credible because it was not peer-reviewed or published.
Pfizer questions Dr. Jewell's credibility, research methodology
Pfizer claimed the doctor lacks the expertise needed to make definitive assumptions about heart defects, embryological development and classes of antidepressants. The company also claims Dr. Jewell's methodology was erroneous, causing his opinion to have serious flaws. Additionally, the drugmaker believes he incorrectly piloted post-hoc re-analyses and a meta-analysis of some data.
Judge Rufe conducted a Daubert hearing that went on for four days and afterwards, she determined that his opinion must be omitted. She supported her decision with a number of reasons, including that Dr. Jewell didn't offer any statistical or methodological reasoning explaining why a major study conducted in 2015 was unable to reach the same conclusions as previous studies. She also ruled that studies more recent than the ones cited by the doctor have been unable to confirm the link between the drug and the cardiac birth defects cited as evidence by Dr. Jewell.
The judge sided with Pfizer, agreeing that the doctor's opinion is not founded on a credible methodology, as he softens the need for statistical significance and bases his opinion on "trends," instead of conclusive results. While she agreed that he based some of his research on a scientific rationale, Judge Rufe noted that he selectively relied on heterogeneity to produce results. In addition to a number of other arguments, she also ruled that Dr. Jewell failed to use consistent principles and methodology in subsequent re-analyses when addressing confounding by indication.
Plaintiffs' expert witnesses keep getting excluded
This is not the first time Judge Rufe has excluded the opinion of an expert witness presented by the plaintiffs in the Zoloft MDL. On Jan. 7, 2015, she issued a memo stating that the opinion of Dr. Anick Berard would be omitted, as she failed to base her opinion on a scientifically valid methodology and reasoning.
Judge Rufe also partially disqualified the opinions of Dr. Thomas Sadler, Dr. Robert Cabrera and Dr. Michael Levin, ruling that they could not testify that Zoloft caused birth defects, but they could testify on the existence of plausible biological mechanisms that reformed concentrations of serotonin in the developing embryo, which could potentially lead to birth defects.