Stryker Hip Revision Surgery Linked to High Rate of Complications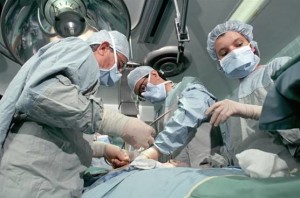 Patients who have undergone revision surgery in an attempt to resolve complications allegedly caused by the Stryker Rejuvenate hip prosthesis may be at a higher risk for additional complications.
These findings were revealed in a study recently published in the Journal of Arthroplasty. The researchers, who are affiliated with the Division of Adult Reconstruction and Joint Replacement Surgery at the Hospital for Special Surgery in New York, cautioned doctors and patients that there was a 13 percent complication rate among Stryker hip revision surgery patients.
Short-term outcomes evaluated
The researchers conducted a retrospective cohort study that evaluated data from patients who underwent hip replacement revision surgery between July of 2011 and April of 2014. The data was collected at follow-up evaluations conducted at the one-year and two-year marks. Of the 92 study participants, 13 percent of them reported complications. These included dislocations, infections, loosening, and fractures. All of the study participants had already had revision surgery; however, two-thirds of those individuals required yet another revision surgery after experiencing severe complications.
The researchers went on to note that, "Patients' physical function improvements were offset by worsened mental function scores. Patients undergoing revision of Rejuvenate modular neck THA implants should be counseled on modest functional improvements and relative frequency of complications."
Stryker Rejuvenate implant
Patients who undergo total hip replacement surgery typically do so to relieve significant pain, restore range of motion, and resolve other severe or chronic symptoms. However, some of the patients who received Stryker Rejuvenate implants subsequently experienced additional problems. Unlike other models of hip implants, the Stryker Rejuvenate and ABG II implants have an adjustable modular stem. This was intended to make the implant customizable to each patient's specific anatomy. However, it was later discovered that the metal components of the hip implant released metal ions into the bloodstream as they rubbed together. This placed patients at risk of loosening and failure of the device, among other hip replacement complications.
The manufacturer of the implants, Stryker Orthopaedics, acknowledged the unexpectedly high rate of implant failure. The company issued a voluntary recall of Stryker Rejuvenate and ABG II models in July of 2012. However, roughly 20,000 of these hip implants had already been sold prior to the recall notice. Although thousands of patients have already undergone revision surgery or expect to do so in the future, many more may still require additional medical care.
Stryker settles with thousands of plaintiffs
Over 5,000 plaintiffs filed Stryker hip lawsuits against the manufacturer after they began experiencing complications. They demanded compensation for their medical expenses, hospitalization, pharmaceutical costs, ongoing medical needs, and pain and suffering. In 2014, the manufacturer agreed to a settlement arrangement that resolved most of these lawsuits. The settlement deal did not involve an admission of liability on the part of the defendants.
As part of the Stryker Rejuvenate hip settlement, plaintiffs could expect to receive a base payment of $300,000 each. However, certain factors could reduce an individual plaintiff's payment , such as the plaintiff's age and the presence of other health conditions.