Texas OBGYN Accused of Botching Dead Infant's Delivery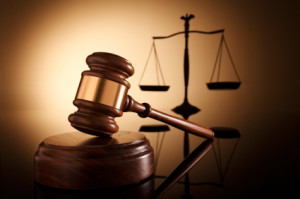 Dr. June Colman of Houston has been accused of malpractice and improper use of vacuum suction that allegedly killed an infant boy during childbirth. The Houston Press reports that the obstetrician purportedly mismanaged the delivery at Pasadena's Bayshore Medical Center, after gruesome details of the botched delivery were posted on Facebook by the mother's aunt.
On her Facebook post, Kendra Rainey – a resident of Dallas —  included graphic images of the baby's lifeless body, which showed severe skull trauma and missing flesh allegedly caused by the vacuum suction.
Dr. Colman is no stranger to such accusations.  Texas Medical Board records show the doctor was disciplined in 2014 following complaints by four other parents who suffered tragedies similar to this one. Complaint records indicate that Colman improperly performed vacuum-assisted deliveries, failed to suggest C-sections, and had improperly managed shoulder dystocia, a complication that presents when the baby's shoulder becomes stuck during childbirth.
Botched vacuum delivery alleged
Rainey's Facebook post, which has since been removed, contained horrific details of the botched delivery. According to Rainey, the mother, her 18-year old niece, "lay on the hospital bed soaking in sweat. She was tired and out of energy. Dr. Coleman [sic] smiled and walked closer to her and stated, 'Either we can do a vacuum suction or keep pushing.' There was no option for an emergency c-section."
Rainey stated that the doctor began to use vacuum suction without first obtaining the mother's informed consent. Once applied, the device "took chunks out of the baby's head," said Rainey, who posted, "his heart rate was slowly dropping. She suctioned again and two more times and it now cut [the mother]. [The baby] was beginning to turn purple."
According to the aunt, Dr. Coleman pulled out the little boy without further discussion, breaking his clavicle in the process. She states that the boy's neck was also broken. The mother started to cry, knowing that her son had not survived. "She heard no cry and Dr. Coleman was silent. She gave her the news that he had died and tried to insinuate he was stillborn."
A spokesperson for Bayshore Medical Center has yet to confirm if Colman is still working in her current capacity or is suspended while the hospital conducts its own review. 52-year-old Colman attended Meharry Medical College School of Medicine and earned her degree in 1993. She has retained legal counsel who told the Houston Press that no notice of claim has been filed to date, and that his client would defend herself in court if necessary.
Grieving mother considering litigation
Based on prior incidences of severe birth injuries in her patients, Colman was ordered to pay $3,000 and perform community service, but has never had her license suspended. Two of the babies she delivered were left with Erb's Palsy, while another suffers seizures. A third child delivered by Colman died from the effects of massive sepsis.
According to the attorney for the mother, they have video footage that shows Colman telling her patient that the baby would still be alive if she had performed a C-section. He added that there is likely a valid legal claim against Colman over the wrongful death of his client's newborn son.