Mother Files Lawsuit Against Midwife for Baby's Death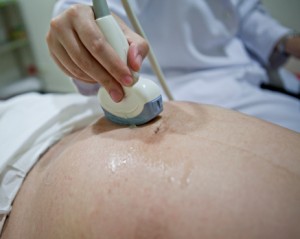 In May 2013, Danielle Yeager became pregnant with her first child. After touring a few local hospitals and feeling less-than-welcome at a prenatal visit with an obstetrician, she decided to consider home birth options. In an interview with Pacific Standard, Yeager revealed that she conducted online research, found Certified Professional Midwife Christy Collins and hired her on-the-spot after their first meeting.
Yeager's prenatal care with Collins was a positive experience. The mother-to-be believed she had entrusted the health of her baby and herself to a skilled medical professional, who treated her as a person, instead of just a number.
However, Yeager began to second-guess her decision on Feb. 19, 2014, when she was 42 weeks pregnant — and two weeks past her due date — and she felt like something was wrong.
Home birth gone wrong
During the Feb.19 exam, Collins conducted a biophysical profile of Yeager's baby, which is a diagnostic test that measures the well-being of the child. Results concluded that Yeager had no amniotic fluid, which is an early sign of placenta failure. This can be deadly for the baby unless an emergency delivery happens. If Yeager was under the care of an obstetrician or nurse-midwife, it's nearly certain that she would have been admitted to the hospital immediately for induction. Instead, Collins opted to wait and ordered a second BPP that afternoon.
At this point, Yeager and her boyfriend were incredibly concerned and even considered heading to a local hospital for an induction. Yeager claims Collins did not share this urgency and instead claimed she was just dehydrated and needed to drink more water. She agreed to wait for labor to begin at home, because she said she trusted that Collins had the expertise needed to make an informed decision.
The next morning, Yeager was still not in labor and she claims she was frantic and wanted to go the hospital. She says Collins advised her to have another ultrasound, so she and her boyfriend went along with it. After the third BPP revealed Yeager still had no amniotic fluid, she says Collins pulled her boyfriend aside to discuss other options. Yeager claims Collins then began reading advice she had solicited from other midwives on the Internet to see if she wanted to try any of the tips.
Collins denies discouraging Yeager from going to the hospital for an induction and her personal Facebook page claims she had actually "firmly but gently" encouraged her to do so, but Yeager asked for "time and space to think." Yeager denies this assertion.
No fetal heartbeat detected
At the end of the Feb. 20 appointment, Yeager claims her boyfriend asked Collins to check the baby's heartbeat, which she did. She discovered the child's heartbeat had dropped, called her back-up physician and was ordered to head to the hospital immediately. A triage nurse was waiting for Yeager at the door and she was immediately taken to labor and delivery. When the back-up physician arrived, Yeager realized he had never met Collins in person —she had been under the impression he was supervising her — meaning the CPM had been working without any supervision from a doctor.
The obstetrician performed an emergency cesarean section and the baby was delivered immediately. He was covered in meconium — a sign of fetal distress — and doctors later determined his heart had been failing for hours, maybe even days. After 47 minutes of frantically trying to save him, the medical team surrendered.
Mother files lawsuit against midwife
On Feb. 19, 2015 — nearly one year to the day after the death of her infant son — Yeager filed a civil lawsuit against Collins, citing malpractice and wrongful death. Shortly after, Collins filed for bankruptcy.
A 2014 study conducted by the Centers for Disease Control and Prevention found that babies delivered at home by midwives had almost four times the risk of death as those delivered by hospital-based midwives. Children born to first time mothers were at the greatest risk.