Study Reveals Brachial Plexus Birth Injury Characteristics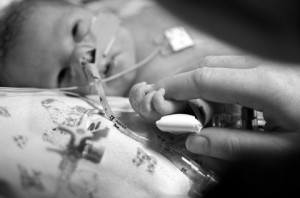 Parents of babies born with brachial plexus injuries often have no warning about their child's condition, as only a select number of characteristics have been identified as risk factors.
A recent study published in the Jan. 14 edition of the Journal of Perinatology offers insights on the relationship between multiparity and brachial plexus injuries.
The research team examined all brachial plexus injuries that occurred between October 2003 and March 2013 at one specific academic medical institution. Data was compared for both natural births and C-Sections. A total of 78 brachial plexus injuries occurred during this approximately nine-and-a-half-year period. Of these injures, 71 (91%) took place after a vaginal delivery and just seven (9%) occurred after a C-Section.
Brachial plexus injuries common for first-time mothers
Digging deeper, 58% — just over half — of the injuries following a vaginal delivery occurred in mothers who had previously delivered another child vaginally, while 42% of the women had just experienced their first vaginal birth. Women who had more than one child experienced shorter labor periods and less labor interventions than those who had not given birth prior.
The median birthweight of the infants in the group of women who had given birth at least once before was 8.95 lbs., which is significantly greater than the average of 7.92 lbs. of those born to first time mothers. The infants born to mothers with more than one child were an average of 1.25 lbs. heavier than their older siblings at birth, which is a substantial difference.
The researchers concluded that brachial plexus injuries were just as common with new mothers as those who had given birth at least one other time. Generally speaking, women who have had more than one child are more likely to have larger infants, but the team noted that healthcare providers often significantly underestimate the birth weight of subsequent children.
The research team asserts the findings of the study should stop healthcare providers from assuming a mother who has previously delivered a child vaginally is exempt from the threat of injury to the brachial plexus.
Risk factors include shoulder dystocia
Brachial plexus injury is one of the most common types of birth trauma occurring at a rate of 0.3 to two per every 1,000 births. The brachial plexus is a network of nerves that controls the arm, elbow, shoulder, fingers, wrist and hand muscles. During the birth process, the most common way the brachial plexus is injured occurs as a result of shoulder dystocia — when the baby's shoulder becomes lodged under the mother's pubic bone. Factors commonly associated with shoulder dystocia include high infant birth weight, prolonged labor, mothers who have given birth at least two times prior, breech delivery and premature birth.
Approximately 75% of brachial plexus birth injuries are categorized as Erb's Palsy. Some children recover spontaneously, but others suffer permanent, life-threatening effects.
Lawsuits involving brachial plexus injuries
Many parents have filed a birth injury lawsuit against the healthcare providers responsible for their child's delivery, when they believe the injury was the result of negligence or malpractice. For example, in June 2015 an 11-year-old girl with Erb's Palsy received a $2.7 million settlement from the hospital where she was born.
The lawsuit claimed her condition was the result of an avoidable brachial plexus injury. The defendants denied any wrongdoing.