Child's Birth Defect Caused by Zofran, Mother Alleges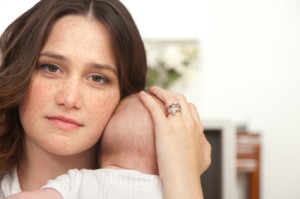 A Tennessee resident took legal action against the pharmaceutical company GlaxoSmithKline LLC (GSK) in December of 2015 on behalf of her minor child. The plaintiff alleged that her baby developed a serious birth defect after she took Zofran—also known as odansetron—during her pregnancy to alleviate morning sickness symptoms.
She is demanding compensation in excess of $75,000 for injuries her child sustained as an alleged result of Zofran exposure.
The lawsuit claims that the child's injuries include, but are not limited to "pulmonary valve stenosis and atrial septum defect," which developed as a result of taking Zofran—a medication prescribed by the plaintiff's physician in order to treat pregnancy-related nausea throughout the first trimester.
Details regarding Zofran suit
According to allegations, the plaintiff began taking Zofran in August of 1999 "unaware of the dangers posed by ingesting Zofran during pregnancy", despite the fact that GSK marketed the drug specifically towards expectant mothers.
In April of 2000, her child was born with heart defects, which were not previously in the family's history. The plaintiff states that she did not take Zofran during an earlier pregnancy and gave birth to a daughter who was healthy.
"As a direct and proximate result of GSK's conduct, Plaintiff and her daughter have suffered and incurred damages, including severe and permanent pain and suffering, mental anguish, medical expenses and other economic and non-economic damages, and will require more medical treatment than had they not been exposed to Zofran," the lawsuit claims.
The claimant is seeking compensation and lists the following causes of action:
Negligence
Negligent misrepresentation
Negligent infliction of emotional distress
Fraudulent misrepresentation
Fraudulent concealment
Breach of express and implied warranty
Strict products liability
Zofran's development and purpose
After Zofran's development in 1991, GSK began marketing the drug as a cure-all for pregnant women suffering from morning sickness commonly experienced during the first trimester of gestation. However, while the drug had FDA approval, it only applied for cancer patients who required relief of nausea and vomiting while undergoing chemotherapy—which was the medication's original, intended purpose.
The lawsuit cites a study conducted by the Danish National Birth Registry that examined if the use of Zofran throughout pregnancy resulted in adverse fetal outcomes, which were defined as "spontaneous abortion, stillbirth, any major birth defect, pre-term delivery, low birth weight, and small size for gestational age."
From January of 2004 to March of 2011, the study followed 608, 385 pregnancies and revealed that women who took Zofran were "22% more likely to have offspring with a septal defect, 41% more likely to have offspring with a ventricular septal defect, and greater than four-times more likely to have offspring with an atrioventricular septal defect" than woman who did not.
Even after these findings surfaced, the company continued to "manufacture, test, package, label, advertise, promote, market, sell and distribute" the drug for pregnancy-related illness states the Zofran lawsuit.