EMA Issues New Guidelines for Invokana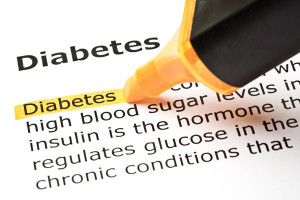 On February 12, the European Medicines Agency issued a new set of recommendations to minimize the risk of diabetic ketoacidosis in patients taking SGLT2 inhibitors — including Invokana.
SGLT2 inhibitors are a type of type 2 diabetes medication designed to help lower blood sugar in adults with this disease, when used in conjunction with proper diet and exercise.
Diabetic ketoacidosis is a severe complication that occurs when the body has high levels of acid (ketones) in the blood. While rare, life-threatening instances of this disorder have occurred in patients taking SGLT2 inhibitors to control their type 2 diabetes. Many of these cases have been unusual, with patients' blood sugar levels not reaching the high levels typically associated with diabetic ketoacidosis.
Consequently, a diagnosis may be delayed when symptoms are atypical. The EMA warns healthcare providers to consider the possibility of diabetic ketoacidosis when patients taking SGLT2 inhibitors exhibit symptoms consistent with the condition, regardless of their blood sugar levels.
EMA encourages careful monitoring of SGLT2 inhibitors
The EMA encourages patients taking any of the three SGLT2 inhibitors approved for use in the EU — empagliflozin, canagliflozin (Invokana) and dapagliflozin — to be cognizant of the side effects of this condition and immediately notify their healthcare provider if they experience any.
Indicators of diabetic ketoacidosis may include nausea or vomiting, rapid weight loss, excessive thirst, stomach pain, confusion, deep and fast breathing, sweet smell to the breath, unusual fatigue, sweet or metallic taste in the mouth or an unusual color of sweat or urine.
When a patient is diagnosed with diabetic ketoacidosis — or even suspected to have it — the EMA warns that the use of SGLT2 inhibitors should be halted immediately and should not resume unless the cause of the condition is determined and rectified.
The EMA warns healthcare providers to be cautious when treating patients who display diabetic ketoacidosis risk factors and inform patients of these warning signs. This consists of disorders that limit the amount of food intake or can result in extreme dehydration, having a low reserve of insulin-secreting cells and an abrupt decrease in insulin or a need for additional insulin as a result of surgery, illness or the abuse of alcohol.
Additionally, Pharmacovigilance Risk Assessment Committee recommends temporarily halting the use of SGLT2 inhibitors for patients who are hospitalized for a serious illness or a major surgery.
FDA revises SGLT2 inhibitor labels
The SGLT2 inhibitor warning comes on the heels of a December 2015 label update from the U.S. Food and Drug Administration. After conducting a safety review, the FDA issued a communication regarding the risks of severe urinary tract infections and ketoacidosis with use of the drugs— both of which can require patients to be hospitalized.
The FDA warned patients to immediately stop using SGLT2 inhibitors and get medical attention immediately if they develop any symptoms of diabetic ketoacidosis. The agency also encouraged patients to be cognizant of the signs of a urinary tract infection and to contact their doctor if they experience any symptoms.