Invokana Complaint Filed Over Diabetic Ketoacidosis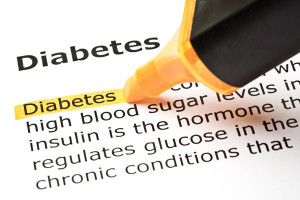 A plaintiff in Alabama has filed an Invokana complaint over the life-threatening condition she contends that the drug caused her to experience. Luana Jean Collie filed her complaint in the United States District Court, Southern District of Alabama, Southern Division on December 15, 2015. Collie's attorneys allege that she contracted diabetic ketoacidosis after being prescribed the relatively new diabetes drug in December of 2014.
Collie's complaint states that the manufacturers of Invokana knew of the risks for developing diabetis ketoacdosis but that they did not "adequately and sufficiently warn consumers, including Plaintiff, or the medical community of the severity of such risks."
Moreover, the complaint states that there are "several safer alternative products available to treat" diabetes that the plaintiff and others would have used had she known of the risks associated with Invokana.
Invokana use linked to life-threatening injuries
Invokana (canagliflozin), intrduced in 2013, was one of a new kind of diabetes drugs called SGLT2 inhibitors. Along with other medications of this kind, Invokana has been linked to diabetic ketoacidosis, a condition in which acid builds up in the blood at dangerous levels. If left untreated, the condition can progress from dehydration, to loss of consciousness, to coma, or even death.
The FDA issued a safety communication in May 15 stating that there had been 20 reports of the condition submitted among patients taking SGLT2 drugs between March 2013 to June 6, 2014. The Institute for Safe Medication Practices (ISMP) instituted a follow up report in which they "identified 168 possible cases for canagliflozin, 80 for dapagliflozin, and 12 for empagliflozin" over a period of 12 months.
No deaths were connected to early reports; however, in light of the potentially serious consequences associated with Invokana side effects, the FDA is suggesting that diabetes patients taking the drugs seek immediate medical attention if they experience the following symptoms: difficulty breathing, nausea, vomiting, abdominal pain, confusion, unexplained fatigue or drowsiness, or sweet-smelling breath.
Plaintiff sues for physical and emotional injuries
According to the complaint, Collie "suffered severe and permanent physical and emotional injuries" and has "endured pain and suffering, emotional distress, loss of enjoyment of life, and economic loss, including significant expenses for medical care and treatment which will continue in the future" and has "suffered mental anguish from the knowledge that she may suffer life long complications as a result of the injuries caused" by using Invokana.
The Invokana lawsuit summarizes that the defendants breached their duty and were wanton and reckless in their actions, misrepresentations, and omissions toward the public and the plaintiff. It is alleged that the defendants continued to promote the safety of Invokana, while providing consumers and their health care providers no warnings or insufficient warnings about the risks associated with the use of the drug, even after defendant knew of the risks.
The plaintiff is suing for general damages, medical, incidental and hospital expenses, interest, consequential and compensatory damages, punitive damages, and fees.