Queens Mother Accused of Stealing Child's Malpractice Funds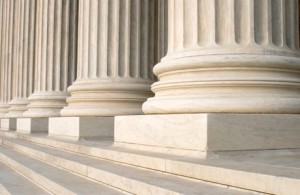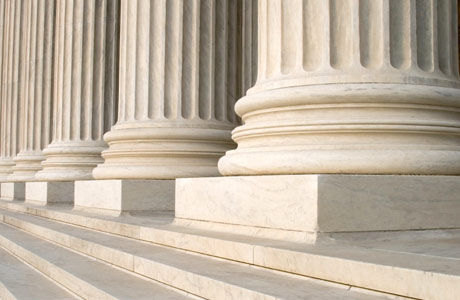 A Queens mother has been accused of stealing funds her daughter received from a medical malpractice settlement for her own lavish expenditures. In late February, Megan Mele was charged with second-degree grand larceny and second-degree criminal possession of a forged instrument, after she allegedly created fraudulent court orders to remove over $65,000 from a bank account intended for her 11-year-old daughter.
The Woodhaven mother has been accused of using the money for liposuction, a tummy tuck and a vacation to Disneyland in California.
"The defendant is accused of stealing from her own child, who was disabled at birth and had money set aside following a lawsuit settlement," said Queens District Attorney in a statement. "Instead of safeguarding the money for her daughter's future needs, the defendant is alleged to have thought only of herself. She allegedly used the child's bank account as if it were her personal piggy bank – dipping in for money to buy plane tickets, shop online, pay restaurant bills and even splurge on plastic surgery for herself. Her actions, if proven true, are reprehensible and must be punished."
Mother spends daughter's brachial plexus settlement
After giving birth to her daughter in November 2004, Mele's child was diagnosed with a brachial plexus injury to her right arm. In January 2007, a malpractice settlement was reached that allowed the child to start receiving structured payments when she turns 18-years-old. A savings account with more than $50,000 was opened on her behalf in March 2007. Today, the girl has severely limited — at best — functionality from her right shoulder all the way down to her hand.
If she needed to withdraw any money from the interest-bearing account prior to her daughter's 18th birthday, Mele was required to submit requests to the court. After unsuccessfully petitioning to withdraw $47,000 from her daughter's account in March 2015, Mele used a falsified court order to extract the money one week later — under the false pretense that the girl was having surgery at a children's hospital in San Diego.
Subsequently, a check for $47,000 was issued in Mele's name, but there is no record of her daughter ever having treatment at a San Diego hospital. Instead, she allegedly spent the money set aside for her child's future on her own cosmetic procedures, airline tickets, purchases on Amazon and other retail stores — in addition to the trip to Disneyland.
After the initial $47,000 withdrawal in March 2015, Mele allegedly went back for more of her daughter's settlement money, submitting a total of three fraudulent court orders to the bank from June through August that totaled $19,500. She is accused of submitting another fraudulent court order for the remaining account balance of $633.15 in September 2015, but this one was denied.
If Mele is convicted, she could spend up to 15 years behind bars.
Brachial plexus birth injuries
Brachial plexus injuries occur when the nerves that conduct signals from the spine to the shoulder, arm and hand become damaged. During childbirth, this can happen if the infant's shoulders become lodged during the delivery process, causing the nerves to tear or stretch.
Sometimes injuries heal on their own without treatment, usually by the time the child is three or four months old. More serious injures — such as those sustained by the defendant's daughter — are permanent and will last a lifetime.