FDA Strengthens Warnings about Acute Kidney Injury with Diabetes Medications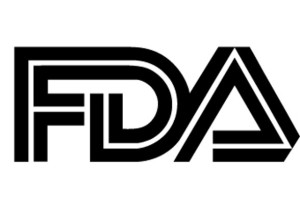 A new class of diabetes drugs known as SGLT2 inhibitors has been associated with an increased risk of ketoacidosis, according to a May 2015 safety alert from the FDA. Medications marketed under the brand names Farxiga, Xigduo XR, Invokana and Invokamet were the topic of yet another drug safety communication released by federal health regulators.
Published on June 14, 2016, the report states that SGLT2 inhibitor manufacturers will have to revise their labels to include information about the risk of acute kidney injury – a life-threatening condition in which the kidneys suddenly stop functioning, causing a dangerous accumulation of toxic waste in the body.
Invokana linked to acute kidney damage
According to officials at the FDA, the agency logged 101 confirmable reports of acute kidney injury, some necessitating hospitalization and dialysis, in association with dapagliflozin or canagliflozin use.
The FDA safety communication stresses that this figure only represents kidney injury cases that have been reported to the FDA, suggesting the likelihood of other undocumented cases.  In approximately 50 percent of the reported incidents, patients who were taking Invokana, Farxiga or Xigduo XR experienced the onset of acute kidney injury within one month of starting the drug, and the majority of patients improved after discontinuation. The FDA adds that several cases involved diabetic patients who were under the age of 65.
The FDA is currently advising patients to seek prompt medical attention if they notice symptoms of kidney injury including decreased urine output or swelling in the feet or legs. "Patients should not stop taking their medicine without first talking to their health care professionals. Doing so can lead to uncontrolled blood sugar levels that can be harmful," adds the FDA.
It is important to note that of the more than 100 Invokana kidney injury reports, 22 of these patients had to be admitted to an intensive care unit.
The FDA communication reinforces concerns raised by a 2015 report issued by the Institute for Safe Medication Practices (ISMP), which reviewed adverse event reports submitted to the FDA during Invokana's first year on the market. In its analysis, the organization found that canagliflozin was tied to an increased risk of kidney toxicity and failure, raising questions about the safety profile of this new generation of diabetes medication.
Invokana litigation
Invokana complications and side effects have fueled a spate of lawsuits in recent months, filed by patients who experienced serious physical harm after taking the medication. Some claimants developed diabetic ketoacidosis, while others suffered severe and irreversible kidney damage while using the SGLT2 inhibitor.  Plaintiffs contend that they were not adequately warned about ketoacidosis and kidney damage risks, and that safer diabetes drugs were available.
Invokana lawsuits seek damages to account for related hospital and medical bills, severe and permanent physical and emotional injuries, lost income, as well as punitive damages.
Even though SGLT2 inhibitors are relatively new to the market, legal experts predict that Invokana and Farxiga litigation will continue to intensify as the FDA learns of more injury cases.
As the FDA continues to investigate diabetes drug safety, patients must carefully weigh the benefits and risks of taking SGLT2 inhibitors.